Get Decked Out for Our Theme Nights!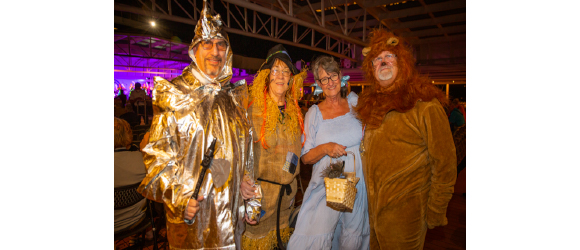 Year after year, our guests on the Malt Shop Memories Cruise go all out with their costumes to bring the magic to our theme nights. Although dressing up is not mandatory, we encourage everyone to get decked out and have some fun. Check out our schedule of parties and nightly themes and start packing!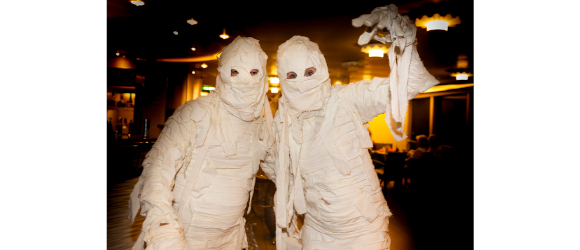 Monday, October 31st: A Boo-tiful Halloween Party!
Trick or treat Halloween Celebration—Ghouls and goblins galore! Dress in your scariest costumes for a howlin' night under the moon.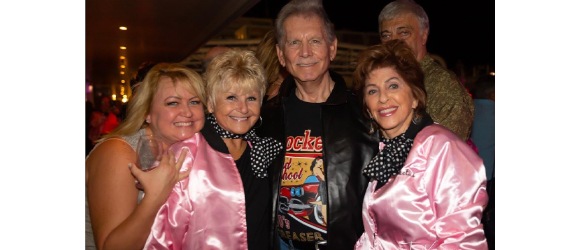 Tuesday, November 1st: Sock Hop Celebration!
Gals, pack your poodle skirts and saddle shoes; guys, grab your letterman sweaters and high-top sneakers to celebrate the great preppy styles of the late '50s and early '60s on the Lido Deck, Deck 9 Midship.
Wednesday, November 2nd: PJ Night
No time to pile up on Z's tonight - wear your jamarettes, nightshirts or favorite PJs to dance the night away at the Lido Stage.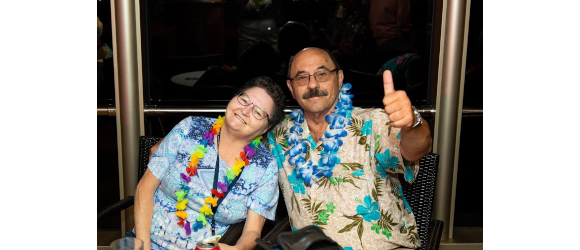 Thursday, November 3rd: Back to the Beach Night!
Wear your shorts, sarongs, Hawaiian shirts, leis or simply something comfortable for a special evening at the Pool with Jan and Dean's Beach Party starring Dean Torrence!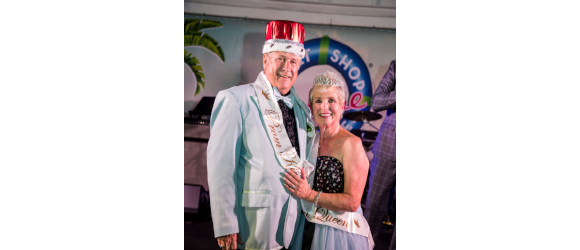 Friday, November 4th: Prom Night!
It was a very special night years ago, so wear what you wore, would have worn or wished that you wore to your senior prom.