Bobby Rydell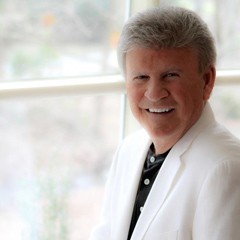 Bobby's career spans six decades and encompasses every area of the entertainment world. Through his debut in the late 50's as a rock and roll teen idol to starring roles in such hit films as "Bye, Bye, Birdie" and plays such as "West Side Story" and coutnless network television appearances throughout the world to appearing on shows like Ed Sullivan, he was a semi-regular on the Red Skeleton Show and, of course, American Bandstand. Bobby's recording career has earned him 34 top 40 records, which puts him in the top 5 of all single artists from his era. Bobby's hits include the million selling singles, Wilde One, We Got Love, Swingin' School, Kissin' Time, Forget Him, etc., selling a combined total of over 25 million records.
Bobby has also earned a reputaton as a classic performer, not only a superb singer, whose voice has gotten better with the years. He has proven himself to be an outstanding drummer, an agile dancer and an extremely fine actor, with an unsurpassed gift for comedy.
The constant factor throughout his career has been his love for performing live, which harkens back to his childhood performances of impersonating his favorite TV stars. Within several years, he was entertaining crowds of swooning teenagers as one of rock & roll's premier idols. The extraordinary performances that thrilled his audiences beginning in the 50's continue to do so today, as Bobby tours constantly throughout the world with his exciting concert act.
In addition to his solo act, in 1985, Bobby got together with two of his friends from his neighborhood in South Philadelphia, Franki Avalon and Fabian for a show entitled "The Golden Boys." That show is now in its 25th year of touring the world, doing over 700 shows. The Golden Boys have appeared on many major television specials such as the closing ceremonies of the "Miss Liberty Special," (which was seen by an estimated audience of 200 million people), the ABC Inaugural Special," Command Performance: An All-Star Salute To The President," "The American Music Awards."
In his spare time, Bobby is a highly vocal and visable fan of the Philadelphia football, baseball, hockey and basketball teams.