Dennis Tufano The Original Lead Singer of The Buckinghams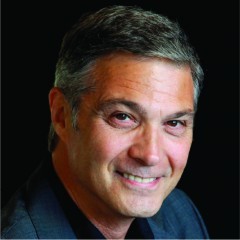 Dennis, a native of Chicago, is the original "voice" of "The Buckinghams". The Chicago-based group scored with a string of five Top Ten hits in the late-sixties including, the No#1 "Kind of A Drag", "Don't You Care", "Mercy, Mercy, Mercy", "Hey Baby, They're Playing Our Song", "Susan" and "Back In Love Again". Following his success in the Buckinghams, Dennis was part of the song-writing duo "Tufano and Giammarese" and recorded three albums with Lou Adler's custom label, Ode Records. Appearing as guest vocalist he went on to co-write with renowned composer and musician Tom Scott. With Scott as composer, Dennis performed the "original title/theme song" for the long running "Family Ties" television show. (First 13 episodes)

Dennis also wrote the music and performed with Bernie Taupin, Elton John's lyricist, on Taupin's album, " He Who Rides The Tiger ". Subsequently he teamed again with Taupin to co-write, co-produce and perform the Farm Dogs album "Last Stand In Open Country".
Back on the road, Dennis joined Olivia Newton-John on her hugely successful tour and was featured, with her on the HBO Special in two dramatically inspired duets.
As an actor, Dennis has appeared in theater productions in Los Angeles and has worked in film, television, radio and commercials. He was also one of the founding members of an improvisational voice-ensemble called the "LA.MadDogs". This group of actors performs on hundreds of movies and numerous television shows and have produced and performed seven "live" radio dramas, three of which Dennis directed, for KMPC RADIO THEATER in Los Angeles.
Dennis produced, directed and shot a documentary in Chicago, "Major Hall: Therapy Tuesday" and is currently preparing it for release. He has been praised for his performance on the, "PBS Music Series the '60s", and will be included in the award winning PBS-DVD series.