Theme Nights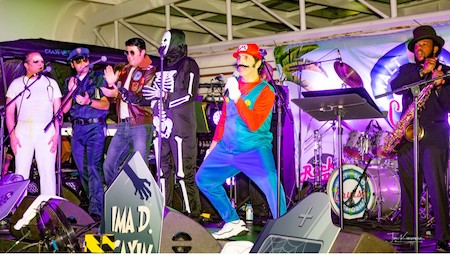 Year after year, the Malt Shop Memories Cruiser's enthusiasm to pack their costumes really brings the magic to our theme nights. Although dressing up is not mandatory, we encourage everyone to get decked out and have some fun. Check out our schedule of parties and nightly themes and start packing!
---
SATURDAY, OCTOBER 28 | FORT LAUDERDALE
Sailaway Party: DJ Jimmy Dee kicks off the week with his record-spinning set. The upbeat dance party continues with a Hall of Fame Band, all on the Lido Stage, Deck 9 midship.
Nightly Theme: Welcome to the 1950s and 1960s—No special outfits required. Get unpacked and settled in for the week ahead!
---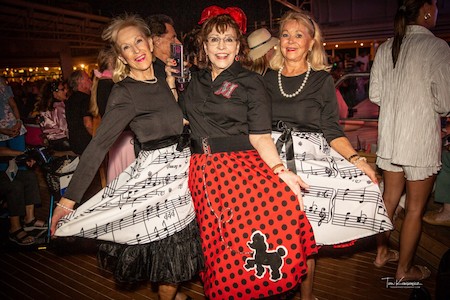 SUNDAY, OCTOBER 29 | AT SEA
Nightly Theme: Sock Hop Celebration - Gals, pack your poodle skirts and saddle shoes; guys, grab your letterman sweaters and high-top sneakers to celebrate the great preppy styles of the late '50s and early '60s at the Lido Stage, Deck 9 Midship with Bobby Wilson.
---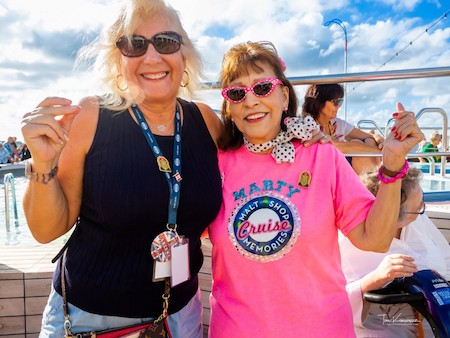 MONDAY, OCTOBER 30 | AT SEA
Annual T-shirt Party: An afternoon of great live music at the Lido Stage, Deck 9 Midship—wear your Malt Shop Memories Cruise T-shirt! Best decorated T-shirts will win prizes!
Nightly Theme: Represent Night - It's that easy… Throw on your favorite sports jersey, college gear or a little home town spirit, or keep on the Malt Shop Cruise T-shirt and represent.
---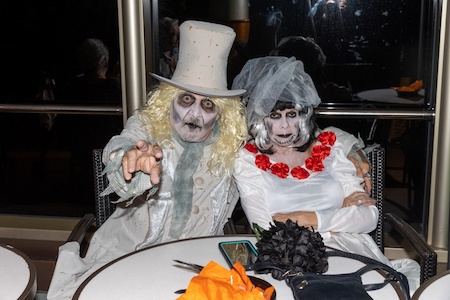 TUESDAY, OCTOBER 31 | ARUBA
Nightly Theme: Halloween Celebration—Ghouls and goblins galore! Dress in your scariest costumes for a howlin' night under the moon.
---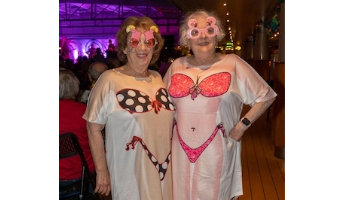 WEDNESDAY, NOVEMBER 1 | CURAÇAO
Nightly Theme: Endless Summer Evening—Wear your shorts, sarongs, Hawaiian shirts, leis or simply something comfortable to dance in as Al Jardine, Founding Member of The Beach Boys, & His Endless Summer Band perform tonight on the Lido Deck.
---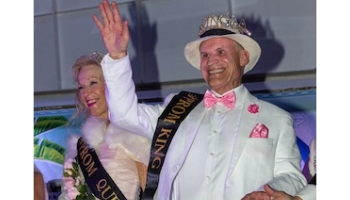 THURSDAY, NOVEMBER 2 | AT SEA
Nightly Theme: Prom Night (Formal Night)—It was a very special night years ago so wear what you wore, would have worn or wished that you wore to your senior prom.
---
FRIDAY, NOVEMBER 3 | AT SEA
Nightly Theme: Farewell Night—A celebration of the bittersweet feelings for the last night of a wonderful cruise. Wear whatever is still clean.