MSM June Trivia Answers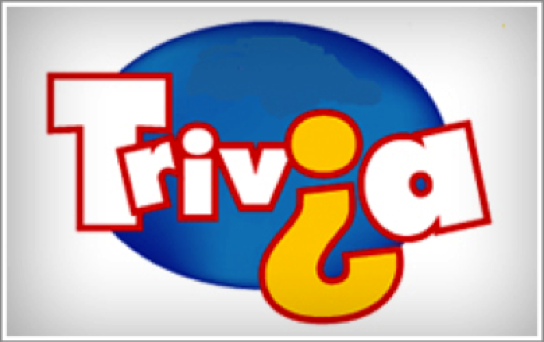 Hope you had fun challenging yourself with some Malt Shop Memories Trivia from June's edition of The Scoop!
Check your answers below and then make sure you see these featured artists LIVE and many more when we set out for our 10th sailing next year. Cabins for the Malt Shop Memories Cruise 2019 are SOLD OUT, but if you missed your chance to book you can still join our waitlist and be notified if cabins become available! You don't want to miss out on the performances, programming and so much more that makes this a once in a lifetime experience.
Questions & Answers:
What year was the Microwave Oven invented?
Answer: 1967
What was the Motown Recording Company originally called?
Answer: Tamla Records
What year did the first Walmart open?
Answer: 1962
What year were ZIP Codes first introduced in the United States?
Answer: 1963
What was the very first credit card that was issued in 1954?
Answer: Diners Club
In 1956 a revolutionary glue was invented and sold as Eastman #910. What was it later called?
Answer: Superglue
What was Smokey Robinson and the Miracles originally known as?
Answer: The 5 Chimes
The Beach Boys formed a corporation known as what?
Answer: Brothers Records INC
The Lettermen were unknown until they signed with what record company?
Answer: Capital Records
Gary Lewis & The Playboys officially disbanded in what year?
Answer: 1970
What is Chris Montez's real name?
Answer: Ezekiel Christopher Montanez
The Happenings' first major hit was "See You In September" in 1966. What music group originally recorded this song?
Answer: The Tempos in 1959
How did the name for the group Brooklyn Bridge come about?
Answer: In 1968, Johnny Maestro along with the groups: The Del-Satins and the eleven-piece group, The Rhythm Method, played at the Cloud Nine Night Club. There, record producer Alan White made a comment that it would be easier to sell the Brooklyn Bridge than all of these guys.
What was Lenny Welch's second hit song in 1964?
Answer: "Ebb Tide"
Mel Carter originally recorded for SAR Records. Who owned this record company?
Answer: Sam Cooke
Trivia is courtesy of Steve Walsh of Hitmaker Trivia, who also entertains us onboard with his Trivia sessions.