Emcee Extraordinaire Jerry Blavat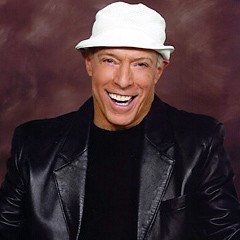 "The last bastion of doo-wop culture in a McDonald's world." These words were written about Philadelphia, but they apply equally to Philadelphia's legendary radio personality JERRY BLAVAT — The "Geator with the Heater," the "Boss with the Hot Sauce." The unique DJ, still going strong and now as much a Philadelphia institution as a cheesesteak or the Academy of Music.
Since 1961 the Geator has done it his way, playing a different kind of music — different from what was playing in other cities and even from what other disc jockeys were playing in Philadelphia. Over the years that approach has maintained its consistency and the purity of its focus.
Decades after other stations shackled their DJs to a limited playlist and a tight, canned format, Blavat plays what sounds good to him from the Geator Gold Vault of classic doo-wop, acapella, motown and Philadelphia area dance hits of the '50s, '60s and '70s, interspersed with his encyclopedic knowledge of the music, its writers and the performers. What holds it all together is the unique on-air personality of the man himself. Now in his 56th year on radio, Jerry Blavat long ago transcended the medium. Describing him as a "radio DJ" is like describing Abraham Lincoln as a politician from Illinois. Today he's a true cultural icon of the City of Brotherly Love, as recognizable a symbol as Independence Hall or the Liberty Bell. In Philadelphia, everyone smiles when they hear the Geator.