A Message from the Executive Producer Alan Rubens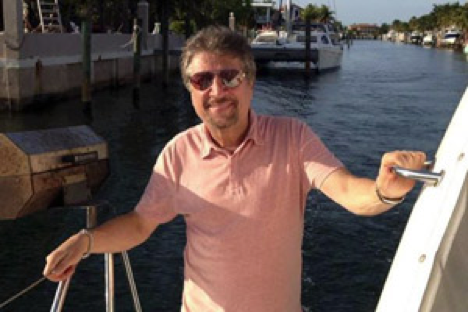 Can you believe that we're only four months away from our 12th sailing of the Malt Shop Memories Cruise? Every year, I reminisce on what inspired me to come up with the initial concept of the cruise; the idea coming from a Time Life box set and infomercial that I produced that featured Bobby Rydell as the host for the Malt Shop Memories CD Music Collection in 2006.
Now as I sit here thinking and getting excited about the Malt Shop 2022 sailing, it feels bittersweet, as I am so grateful for the Malt Shop community that has grown so much in twelve sailings, but also greatly saddened by the loss of those who helped the cruise grow into what it is today, particularly our good friend and truly one of the greats, Bobby Rydell. Bobby was with us on the first Malt Shop Cruise and quite a few other Malt Shop sailings and will forever remain an integral part of all her memories and one of the key artists to help establish this wonderful experience we all share. He will be missed.
As we enter further into the summer, we are deep in the detailed planning and programming of this year's cruise to ensure that this year is even better than the last, which is no easy task! In the past few months, we've added even more talent to keep us doo woppin' and sock hoppin' all week long, including The Righteous Brothers, Gary U.S. Bonds, The Duprees, Jay Siegel's Tokens, The Miracles, Jan & Dean's Beach Party starring Dean Torrence, and many others. We already can't wait to get back on those crystal blue Caribbean waters with the best musicians and fans around. We still have a very limited selection of cabins available, and we would hate for you to miss our annual Rock 'n' Roll Party at Sea. I encourage you to book your cabin soon before we sell out!
I'd like to share with you all that this year, we will not be hosting an official pre-party at the hotel the night before the cruise. The past few years have given us many unique challenges and this particular year, we feel it is best to start the party once we're all on the boat in a safe and healthy environment.
Later in the summer, we'll be sharing more info regarding merchandise, onboard events and more, so stay tuned for those details to come soon.
I hope you have a fantastic rest of your summer and I look forward to celebrating the early days of rock and roll with you again in October!
Alan Rubens,
Executive Producer