A Word with Dean Torrence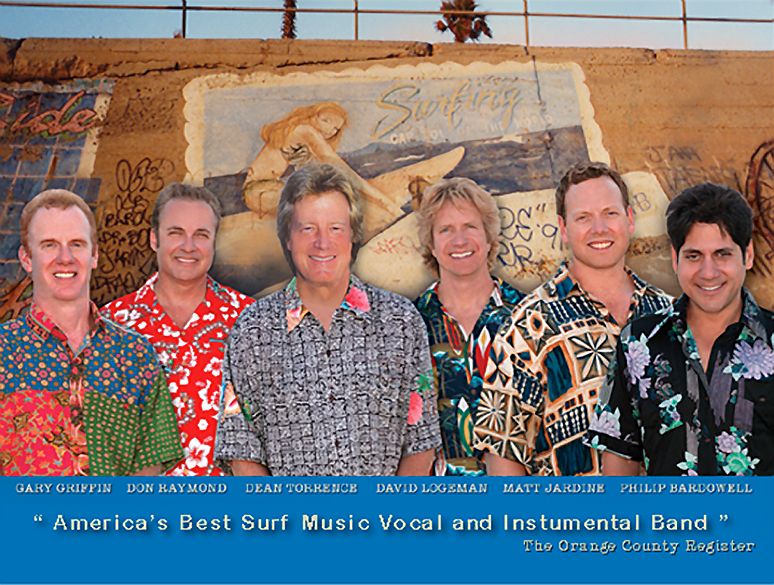 Dean Torrence's initial impression of his future musical partner was decidedly less than positive. "I just thought Jan was kind of a punk," says Dean. "It was one of those things where you didn't know much about somebody, but, of course, you had an opinion. I was told that he was just a kook and that he wasn't worth thinking about."
"Then I saw him walking outside of the school, on the other side of the fence, and that was a big deal. He just did what he pleased. This was before anybody actually knew whether somebody was brilliant or not. His IQ was up there — 177 — so he was way ahead of all of us. I later found out they he was very creative."
"Later" came when Jan and Dean's football lockers ended up side-by-side and they were forced to talk to each other.
Soon, Dean was hanging in the Berry family garage with a bunch of other boys and girls where the fun often revolved around a reel-to-reel tape recorder and microphone. "We didn't consider ourselves real singers," says Dean. "We thought of ourselves as background singers, and we were always in search of a lead singer. We were looking for Dion and that wasn't that easy."
"I was the only one who could do the high parts so it was kind of by default. Everybody wanted to do the bass part or the lead and that was Jan's: the cool part, of course."
Even then, Jan was looking ahead to creating real records. Dean, however, had more prosaic things on his mind: to avoid the possibility of being drafted into the Army for several years, he joined the reserves and spent the summer of 1958 at Fort Ord.
Jan, for one, was not happy. "Arnie Ginsberg and had co-written (with Jan) a song called "Jennie Lee," and, says Dean, "Jan was kind of pissed off that I was leaving 'when we're right in the middle of making this record.' I figured nothing's going to happen in six months!"
In May, "Jennie Lee" by Jan & Arnie entered the national music charts and by June it was in the Top 10 in all three trades.
After two more singles, Arnie, unbeknownst to Dean, quit the music biz for college. "When I got home, the first time I got together with Jan we did some sandlot football on a weekend, and he asked me out of the clear blue if I wanted to come up to the house and work. I said, 'Let's go,' before he changed his mind!"
A year later, "Baby Talk" — crafted in Jan's garage — was released on Dore Records. LA radio added it in mid-June, six weeks before it debuted nationally. Dean's body went into overdrive the first time he heard it. "I was at an after school job: a lifeguard at a pool. I had a portable radio and all of a sudden it came on. It was such a shock…the reality of it." It was real all right: an all-American Top 10 smash.
However, despite the huge success of "Baby Talk" it would take four years and 13 more singles before J&D returned to the Top 10.
To Dean it was no big deal: after all, they were college students first and rock 'n' roll stars second. "We figured it was a teenage thing, early 20s, and then it would be time to move on."
Meanwhile, a new wave of music was moving across America from west to east: one that began in California in 1961when instrumentals with mysterious titles referencing "surf" appeared, and which — by early 1963 — included vocals steeped in multi-part doo-wop harmonies.
In May of 1963 The Beach Boys cracked the national Top 10. Three weeks after "Surfin' U.S.A." peaked, Jan & Dean debuted with "Surf City."
Brian Wilson had begun writing "Surf City" with his Beach Boys in mind, however Jan & Dean persuaded Brian to let them record it. Since Brian wasn't a surfer, Dean made some key lyric changes, which included subbing "'34 wagon" for "33 panel truck" and "honeys" for "girls."
Dean thought it was "a good recording but…who knows. We still weren't sure who was going to be interested in the surfing lifestyle. [Would it] would resonate with landlocked people?"
The answer was a resounding, "Yes!" After all, what teenage boy could resist the opening promise of "two girls for every boy?"
At the height of summer, "Surf City" roared into the #1 spot on all three national music charts, kicking off the golden age of Jan & Dean and surf-and-drag music. Equally exciting hits followed: "Honolulu Lulu," "Drag City," "The Little Old Lady (From Pasadena)," "Sidewalk Surfin'," and Dean's favorite hit single, "Dead Man's Curve." ("I loved the melody, the background parts were just perfect, the horn parts that Jan wrote were fantastic. It was a huge production, and something that was really hard to get on a one dimensional piece of vinyl.")
In 1966, Jan & Dean were making plans to start their own record label and a weekly television show. All that ended on April 12 when Jan drove his Corvette into a parked truck, not far from the real-life Dead Man's Curve.
In the aftermath of the accident, Dean "had no interest in being just 'Dean.' I wasn't that strong of a lead singer. I'd had years of history with Jan and we knew each other so well and had a chemistry…I just wasn't interested." (Jan survived and after years of therapy and Dean's support, eventually returned to the stage, although he never fully recovered.)
Dean was interested in pursuing a career in graphic arts which he had studied at USC. "I'd been tinkering with the Jan & Dean stuff, and I was starting to grasp 'branding' which was something that the record industry never even considered to be a part of the big picture. I just saw all that coming."
Dean formed Kittyhawk Graphics and, within a few years, received a Grammy nomination and then the award itself for album art he created for the Nitty Gritty Dirt Band and Pollution.
In 1978 a prime time TV movie based on Jan & Dean's career brought them back into the spotlight, and the two toured until Jan's death in 2004.
Since then, Dean has brought Jan & Dean's "Beach Party" across America and on to the 2017 Malt Shop Memories cruise, his second for StarVista.
Says Dean, "I've always liked to be on the ocean so it's a perfect venue for me, and I absolutely love the big stage: it's really fantastic."
Dean and the band will also return to his "most fun memory musically:" the pool party. "I loved the pool party! One thing that we've done in the past that was a hell of a lot of fun is an air guitar contest. We bring volunteers out of the audience and each one 'plays' a guitar, doing all the moves. At the end, the audience gets to vote and the winner gets to keep the guitar."
As for the rest of us…we get to relive old and make new memories of sun, surf, and a summer without end.
Ed Osborne © 2017