A Message from the Executive Producer Alan Rubens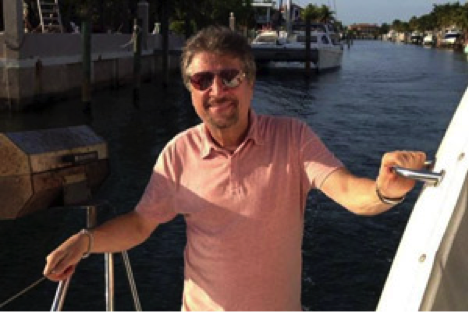 Can you believe that we were on the 2016 Malt Shop Memories Cruise just three short months ago? It will definitely be hard to beat the amazing performance from Frankie Valli & The Four Seasons in San Juan, but we'll do you one better with a special evening with The Beach Boys onboard this year's Malt Shop Memories Cruise. By now all of our guests should have the fun-filled DVD reel we mailed out over the holidays to relive the Malt Shop Memories Cruise experience with your friends and family before we set sail again in November. We've been hard at work preparing the lineup and starting to plan out what is sure to be the best Malt Shop Memories Cruise yet.
We are excited to prepare you with another seven days of non-stop Rock 'N' Roll with some of our favorite artists including Dion, Brenda Lee, The Righteous Brothers Bill Medly & Bucky Heard, Bobby Rydell, Jan & Dean's Beach Party starring Dean Torrence, Jay & The Americans, Brian Hyland, The Vogues, The Contours, Danny & The Juniors featuring Joe Terry, Charlie Thomas' Drifters and so many more! Like always, we're preparing over 25 celebrity hosted events and eagerly await seeing you again in your poodle skirts and prom best.
Thanks to the comradery of our Malt Shop Memories friends and family, we're already over 90% sold! So if you haven't reserved your cabin yet, don't delay, you may miss the boat! Can't wait to relive the era of the '50s and '60s with our Malt Shop Memories Cruise family soon!
-Alan Rubens, Executive Producer