The Scoop Talks to Freddy Cannon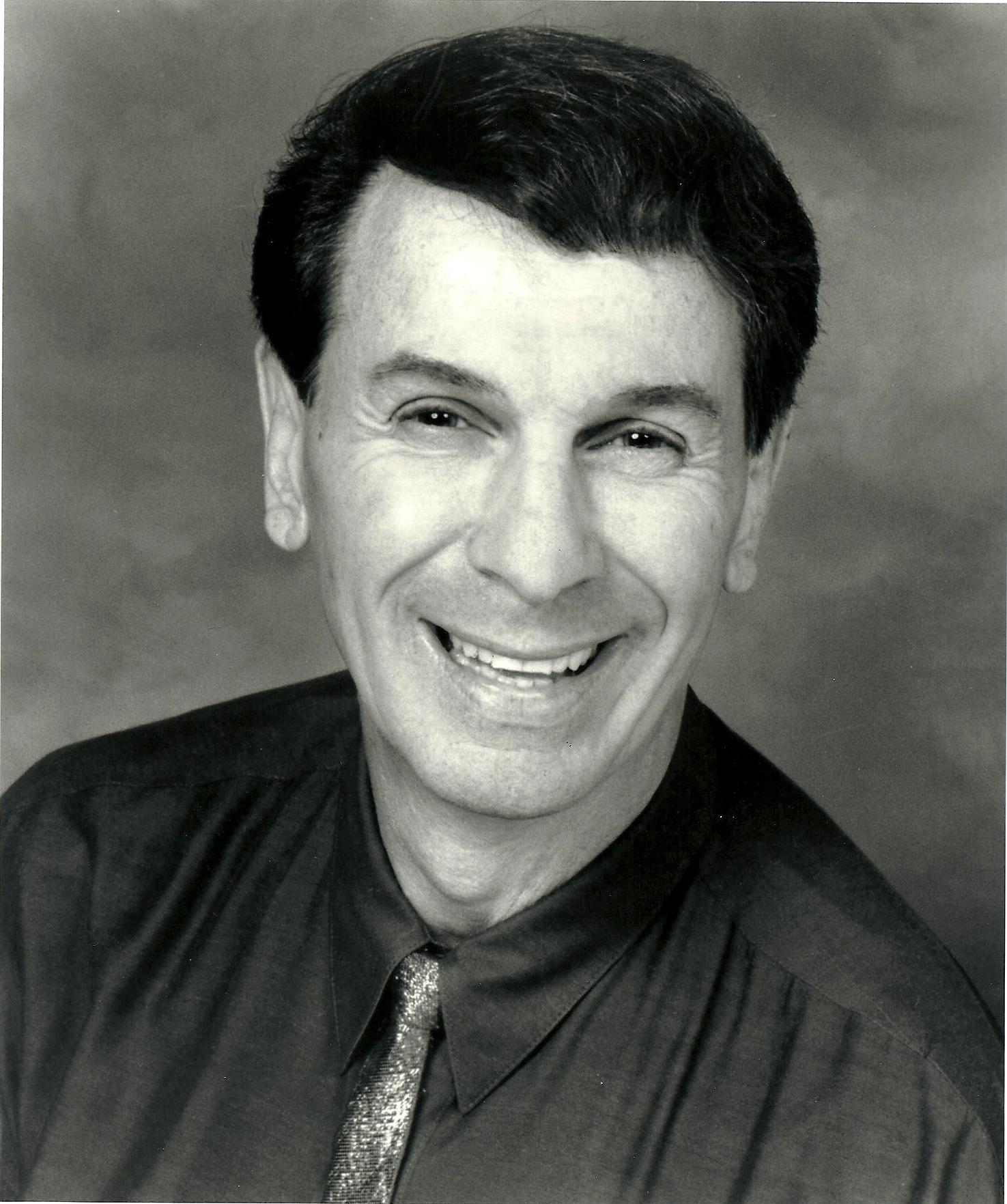 He's the last of the early rockers still standing: still recording, still performing, and…yes…still rockin'. We get The Scoop on his career and his upcoming appearance on the 10th Anniversary Malt Shop Memories celebration cruise from Freddy Cannon.
"Well, she comes from Tallahassee. (Woo!) She got a hi-fi chassis. (Woo!) Maybe looks a little sassy. (Woo!) But, to me she's real classy. (Woo!) Yeah, my Tallahassee lassie. Down in F-L-A."
We know every word, every "woo," every handclap, every drum beat. They're seared into our collective memory. There ain't nothin' subtle about this record. It's true-blue, kick-butt rock 'n' roll.
The year: 1959. The singer: Freddy Cannon. When "Tallahassee Lassie" peaks at #6 on Billboard magazine's Hot 100 pop chart as summer begins, it's the only guitar, bass, and drums single around. And that wasn't an accident.
"I remember what Bernie Bennick (head of Swan records, Freddy's label) said to me and it stuck with me forever. He said. 'Freddy, if you're different and the song is different, you'll be a hit.' And he was right. That's the word: different. Not sounding or being like anybody else. That was pure rock 'n' roll."
Although Freddy had some experience in the studio — playing guitar on The G-Clefs' 1956 Top 20 pop/Top 10 R&B 45 "Ka-Ding Dong" and waxing "Cha Cha Doo" with his own band The Spindrifts a year later — he was still a novice when it came time for "Tallahassee Lassie."
"I was a little nervous," says Freddy. "I was young, 19 years old. I wanted to do it, but I didn't know what was going to come out of it."
Even if Freddy and his band had been pros, the experience was still a mite unusual. "I had my band in there and I was singing the song. It was with the first lyrics me and my mom wrote, [called] 'She's My Rock & Roll Baby.'"
"The two engineers at Ace Studios in Boston decided to go out and have lunch and let the tapes run. This is a true story! The tapes were running and we kept on cutting the song. We'd end the song and then we'd start again."
"We didn't know what to do. We're just a bunch of kids in there trying to make a record, and I was paying for this thing. It was 35 dollars for the hour. We kept cutting the song over and over again."
"Later that tape went to New York City where I had to sing it over again with the new ("Tallahassee Lassie") lyrics, but the music was from one of those takes. I can't even tell you what take it was! It could have been #21, it could have been 48, it could have been anything."
"When I sang it, I sang, 'She's my Tallahassee lassie,' and then there was nothing. 'She got a hi-fi chassis,' and then there was nothing. So (producers) Frank Slay and Bob Crewe said, 'Can you scream in those holes?'"
"And I said, 'Scream what?' They said, 'Scream like Little Richard.' So I went 'Woo!' And they said, 'That's the one, keep it. Do that every time there's a hole in the record.' And that's what I did."
"We thought the record was done. [But} one evening Bernie Bennick met with Dick Clark for dinner and he (Bernie) had eight different record demos, and on the bottom was Freddy Picariello, which was me. It was the demo of 'Tallahassee Lassie.'"
"When Dick got to my record, he put it on and he listened, and then he put it on again and he said to Bernie, 'If you add a bass drum in this record with handclaps, I think you'll have a hit.' And that's what Frank and Bob did."
"From that came Freddy 'Boom Boom' Cannon because it was so powerful with the bass drum and everything else that was going on on the record."
(Freddy's high-octane singing and the instrumental track's pounding energy caught the ear of Mick Jagger who later recorded it with The Rolling Stones.)
Even with a smash hit record, Freddy's future as a rock 'n' roll singer was by no means guaranteed, especially in 1959 when many people believed that this new upstart teenage "music" was just a flash in the pan. "Rock and roll, here to stay?" No way! Here today, gone tomorrow.
Freddy was one of them. "I didn't think that I would keep on going. I thought you have one record and maybe that would be the end of it."
When "Okefenokee" — an attempt to strike gold with Florida a second time — stiffed, it looked as if "Lassie" might be just be Freddy Cannon's only hit.
He was rescued from one-hit-wonder status by a song from 1922.
"They (Slay and Crewe) told me I'm going to sing this and I said, 'My father plays this music.' What am I doing this for? This was going through my mind. They said, 'Freddy, just sing the song. Trust us. It's going to be a hit.' And I did it and they were right. There were many records like that that I thought were not going to do anything, but they became hits."
Indeed, it was. "New Orleans" bested "Tallahassee Lassie's" high-water spot on the Billboard Hot 100, peaking at #3 on all three national trade charts, and — like "Lassie" — reaching the R&B Top 15. It also crossed over to the UK where it matched America's ranking.
In the year-and-a-half it took Freddy to reach such heights again, he stayed active on radio with Slay/Crewe compositions and several more remakes of old songs (including "For Me And My Gal" from 1917!). Of them all (after "Lassie," of course), Freddy's favorite is "Buzz Buzz A-Diddle-It," recorded with a garage rock 'n' roll band he heard playing at a record hop in Hartford, CT.
Despite his R&B roots (Freddy's favorite artists were Big Joe Turner and Chuck Berry), the song that would become Freddy's biggest hit was a Top 40 pop blast.
It all began when Chuck Barris approached Bernie with a song he had written for Dion. Once Bernie heard Chuck's "Amusement Park" he knew it was perfect for Freddy. After a title change to "Palisades Park" — in honor of the popular attraction on the Hudson River in Northeast New Jersey — it was released…as the flip side of "June, July And August," a manic Little Richard-styled number.
After a deejay accidentally played "Palisades Park," it caught fire, roaring to #3 across the country in early summer 1962.
Although Freddy's follow-ups to "Palisades Park" didn't sell as well, he was still a contender on February 1, 1964, the week "Abigail Beecher" debuted on the trade charts. When it peaked in the Top 20 five weeks later, a new band called The Beatles had three singles in the Top 5.
Unlike many artists whose careers were derailed by British Invasion artists, Freddy isn't bitter or resentful. "The young kids heard something fresh and new. The Beatles owned the Top 10 then; everything coming out by them was a hit. They were very talented and very smart, especially Paul McCartney and John Lennon. They had it. You can't take that away from them."
Even so, the Top 10 hadn't seen the last of Freddy. Starting in May of 1959 he had been a regular guest on Dick Clark's American Bandstand and his Saturday Night Beechnut Show. In 1965, Clark needed a theme song for his new TV venture — Where The Action Is — and Freddy who got the nod. "Action" became his final Top 10 single (on the Record World 100 Top Pops chart).
Although Freddy's chart career ended in 1981, he continued to record, including his latest rave-up Svengoolie Stomp for the long-running, cult television show (complete with video) currently running on MeTV.
"Here again," says Freddy, revisiting a theme that he voices often, "I feel lucky and very grateful. It was a novelty thing and I didn't know it was going to happen and it did."
"I've never forgotten where I came from and what I've done, because to me that's very important: don't try to be somebody else. Always be what you were. You were a rock 'n' roll singer? Be rock 'n' roll singer and do it the best you can!"
"When I sang the songs in the studio, I always gave it all I could. I want to do the same thing while I'm on stage. I want it to be as good as the record was. So I give it all I can."
"I love being on the Malt Shop Memories cruise, especially the 10th anniversary one next year. I always have a lot of fun, and when they leave my show, the fans are going to have had fun. That's what my music's all about: having fun, dancing, singing the songs, and rockin' out."
- Ed Osborne © 2018