A Message from the Executive Producer Alan Rubens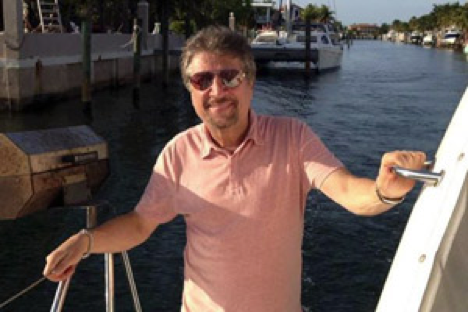 Can you believe that our 10th anniversary is right around the corner? Time flies when you're having fun. We have enjoyed the past nine years putting together the greatest rock 'n' roll party at sea; meeting incredible artists from this phenomenal era, and most importantly meeting friends year after year who love this music just as much as we do!
While in the midst of putting the finishing touches on our 2018 sailing of the Malt Shop Memories Cruise, we've also begun to put together the biggest celebration possible for our 10th anniversary! We're preparing the very best artist lineup and are happy to announce a few acts joining us for the party.
For the first time ever, special guest, the iconic Smokey Robinson will join the Malt Shop Memories Cruise. We'll also have first timers Lenny Welch, Mel Carter, Eddie Holman, Joey Dee, and Carla Cook in a tribute to her father, Sam Cooke onboard. We'll top it off by bringing back some of our very favorites from the last ten years including an Evening with The Beach Boys on November 5th. Plus, legendary artists including The Lettermen, Girls Night Out featuring Shirley Alston Reeves, The Crystals & The Chiffons, Gary U.S. Bonds, Freddy Cannon, Gary Lewis & The Playboys, Chris Montez, The Happenings, Brooklyn Bridge, The Everly Brothers Experience featuring The Zmed Brothers, Emcee Extraordinaire Jerry Blavat, and Elvis Tribute Artists.
Every year we like to keep a little mystery about additional acts to be added to our roster, so don't be surprised with the exciting news we will have coming your way during the year. Be on the lookout over the next couple of months for some phenomenal additions to our lineup to make this the ultimate 10th anniversary celebration.
Its now been 9 incredible years filled with fun, fantastic shows, and our phenomenal Malt Shop Memories Cruise family. Whether you're just learning about the Malt Shop Memories Cruise, or you're an Alumni who hasn't been onboard in a while, or a seasoned MSM alumni, we're ready for you and you're not going to want to miss next year's 10th anniversary celebration.
--Alan Rubens, Executive Producer