Do You Remember Where You Were When…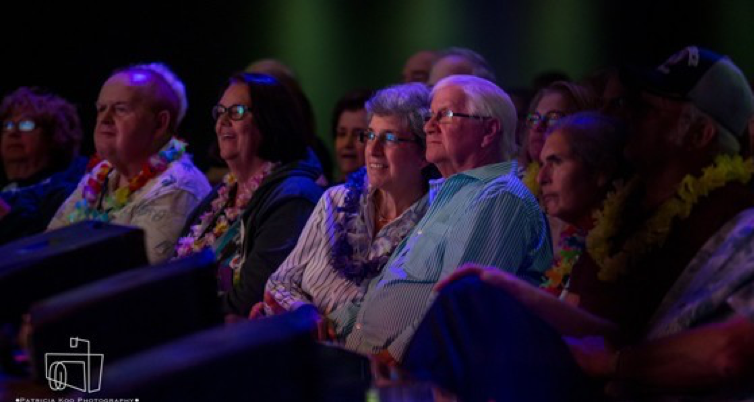 There's no question that we love the music of the Malt Shop Memories Cruise, but what makes it truly special are all of the great memories that we relive throughout the magical weeklong voyage. Every time one of the superstars aboard the ship performs a song, it transports us back to what we were doing, who we were with, what we were wearing and how we were feeling when we first heard it on the radio
or played over and over on our record players.
We picked a few of our favorite songs that will be performed on the upcoming cruise and put together a little stroll down memory lane for you.
Paul Anka: Paul wrote "Diana" and released it on July 2, 1957, which went on to become his very first hit. His new fans weren't the only ones who fell in love with it - Frankie Lymon recorded it the very next year and Bobby Rydell released a version of it in 1965. If you can remember the first time you heard "Diana" on the radio, you might have been on your way to see "An Affair To Remember" (starring Cary Grant and Deborah Kerr), tried your hand at a new toy called the "Frisbee," and were still mourning the loss of "I Love Lucy," which ended its run on television in May 1957. In other parts of the world, John Glenn shattered records when he set a new transcontinental air speed record, flying from California to New York in just three hours and 23 minutes, Elvis Presley bought Graceland and you might have noticed the debut of a young actor named Andy Griffith in "A Face
in the Crowd."
Frankie Avalon: "Venus" was released in September 1959, just as Fibber McGee & Molly ended its nearly 25-year run on the radio. But folks across the country soon were entertained by a new show, this time on television, as "Bonanza" made its debut. Also new in 1959? The Ford Falcon and Plymouth Valiant. But perhaps the biggest news that month was an 11-day visit to the US by Soviet Union Premier Nikita Khrushchev.
Four Tops: When the Four Tops hit the top of the charts in April 1965 with "I Can't Help Myself (Sugar Pie Honey Bunch)", "Mary Poppins" took home 5 Academy Awards that year, with "My Fair Lady" winning 8. The World's Fair closed in New York while a few miles away, the Boston Celtics beat the Los Angeles Lakers for the NBA title in a series remembered for Game 4, when ABC cut away from the final minutes of the game to run a previously scheduled program.
Felix Cavaliere's Rascals: "Good Lovin'" soared up the charts when it was released on February 21, 1966. "Valley of the Dolls" was the best-selling novel while another book, "Unsafe at Any Speed," turned author and consumer advocate Ralph Nader into a household name. "Doctor Zhivago" and "The Sound of Music" were big winners at the Golden Globe Awards and "Mr. Ed" ended its run on CBS.
Chubby Checker: Chubby Checker taught us all "The Twist" in June 1960. While we were twisting away on the dance floor, the chilling thriller "Psycho" made its debut in New York City, Boston Red Sox legend Ted Williams hit his 500th home run and the coincidentally titled "Oliver Twist" debuted in London.
Jay Siegel's Tokens debuted "The Lion Sleeps Tonight" in November 1961. At the same time, "Catch 22" was published, the United Nations banned nuclear arms, Sean Connery became James Bond, Gordie Howe plays his 1,000th NHL game and Enos the chimpanzee blasted into outer space.
We can't wait for you to share your own personal memories of what you were doing when you listened to these songs. Be sure to tell us when we see you on the cruise this November or share your memories on our Facebook page!