The Scoop Talks to Felix Cavaliere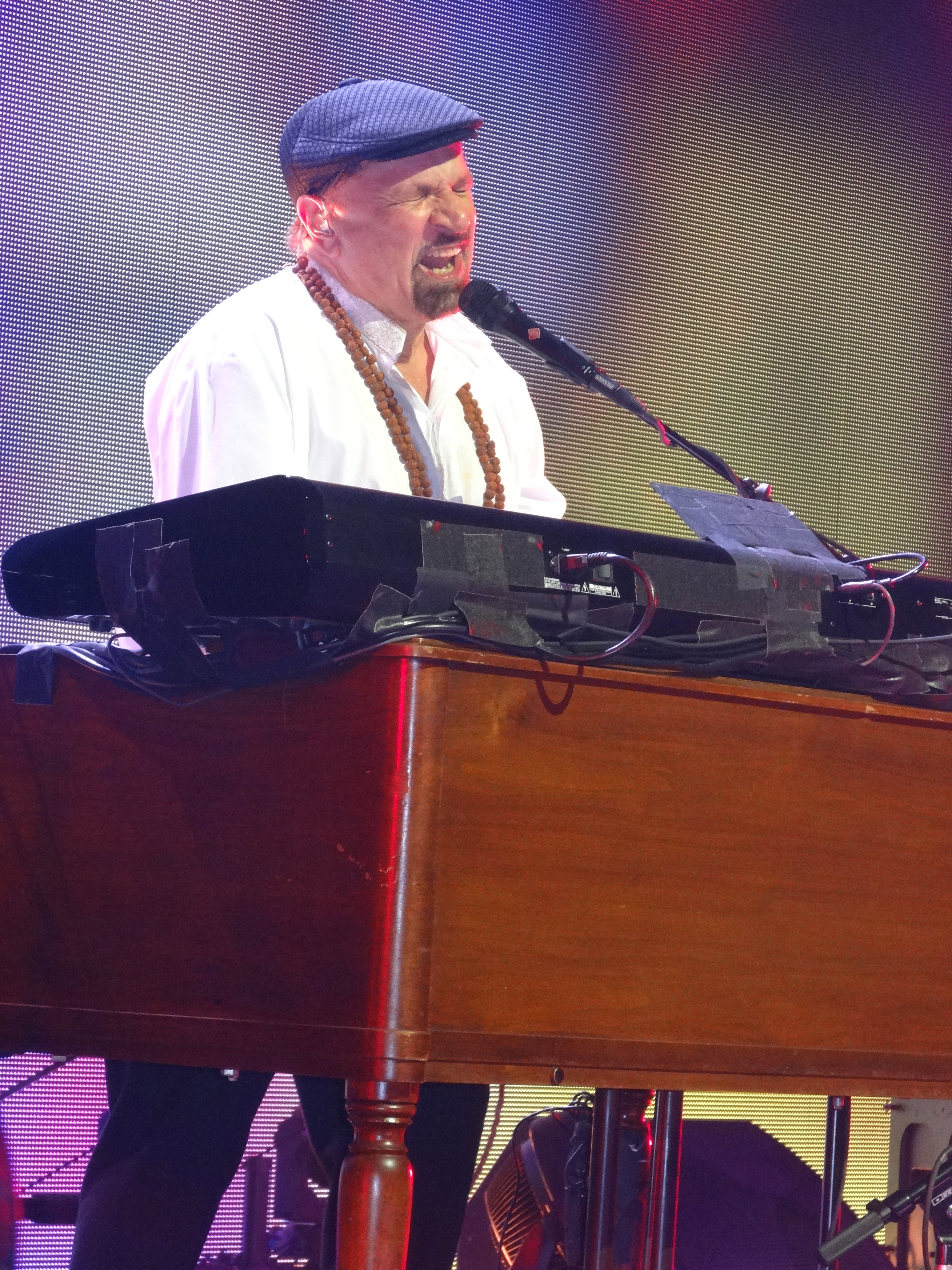 From "The Syracuse" by Felix & The Escorts — released in 1962 while he was a pre-med student at S.U. — to the national chart-topping singles "Groovin'," "Good Lovin'," and "People Got To Be Free" to membership in the Songwriters Hall of Fame and a Grammy nomination for his 2008 collaboration with legendary guitarist Steve Cropper: Felix Cavaliere has had an illustrious decades-long career in music.
It began with a simple thought. "I had an idea to start a band," says Felix. "I had joined Joey Dee & The Starliters (of "Peppermint Twist" fame) and gone to Europe. The Beatles opened for Joey Dee and [I'm wondering], 'What the hell is going on?' Everybody's screamin' and hollerin'. [And] the first thing that clicked was, 'Boy, this looks like fun.'"
Back in New York City, he formed a band with Eddie Brigati and Gene Cornish, who were in the Joey Dee network, and Dino Danelli, with whom Felix had worked during a backing-band, Las Vegas gig. "Dino was a fascinating drummer, Eddie sang his tail off, and Gene was a darn good guitar player," says Felix of the band of Rascals.
At the Choo Choo Club in Garfield, NJ and The Barge on Long Island, The Rascals quickly built up a solid reputation through the first half of 1965. "We had a record deal within six months because the group was very strong. I demanded control and [Atlantic Records] said 'OK, but we're going to put two geniuses in the studio with you: Arif Mardin and Tom Dowd.'"
For live bands, playing cover versions of known songs, not originals, was the order of the day, and that carried over to the group's first album, which included mostly songs from their live act. One exception was "I Ain't Gonna Eat Out My Heart Anymore," which, Felix says, "Atlantic Records got some writers who came in with it." A mid-chart national hit, "Heart" went Top 20 in New York City.
(Unbeknownst to the group, Atlantic added "Young" to their name. They hated it from first sight — on the 45 label — yet wouldn't get rid of it until their
tenth single.)
"The second hit was 'Good Lovin'' which I [first] heard on WWRL in New York City done by another group (The Olympics). We came up with our own arrangement of it and when we put that into our live act, we had an immediate response. People loved it."
The recorded version brought the same ecstatic reaction: "Good Lovin'" exploded across America, going to #1 on all three music trade charts in the spring of 1966.
The Rascals' first four single sides had been penned by outside writers. That would change with their next 45. According to Felix, "I had started writing many, many years ago. We wanted to emulate The Beatles with the Lennon and McCartney situation [which] is what inspired me to ask Eddie (Brigati) if he would try to write lyrics. As we started, I felt that he was really good at it. I wrote all the music and the title, and then I would bring Eddie the concept and he would
write lyrics."
While their first two self-penned singles — "You Better Run" and "Come On Up" — performed respectfully, it was the third that took them to the next level. "Poets have a muse," says Felix, "and this lady came into my life just prior to 'I've Been Lonely Too Long,' [and] I swear she just came into my life [to inspire] every one of those songs [from] that era: 'I've Been Lonely Too Long,' 'A Girl Like You', 'Groovin',' up until 'How Can I Be Sure,' which was the culmination of our relationship."
The hit streak continued with "It's Wonderful" and "A Beautiful Morning" and on to "People Got To Be Free." "I've been very active my whole life with civil rights. I had already run into some issues with my mom, the way they treated her, it was all wasps (where we lived). You remember those guys who went down to Mississippi and got killed? One (Michael Schwerner) was in my school. I was trying to make a hit record and also trying to satisfy my own soul. 'People Got To Be Free' was a perfect example. [And] Atlantic didn't want to put it out. We went at it!"
Victory went to The Rascals and "People" topped all three charts in late summer 1968. "I pushed the button a little bit there," says Felix, "and I pushed it a little bit harder the next time with 'A Ray Of Hope.'"
Within the band, things were getting harder, as well. From here on out, Felix would be the sole writer of all but one of their Atlantic single sides. "Lyrics are more difficult [than music] and Eddie was drained," says Felix. As the de facto music leader, Felix was also feeling the pressure. "You've got to make everybody happy and you've got to make a hit record and you've got to maintain a life, which was even harder because in those years it was tough to be a sane person."
After six more Atlantic 45s, The Rascals — in name, yet not in membership: only Felix and Dino made the transition — moved on to Columbia, where, despite an impressive array of prominent supporting musicians, their two jazz-rock fusion albums and accompanying singles failed to catch fire.
"I tried the best I could to jump into the FM radio world, but [back then] audiences didn't really forgive and forget. When you're a Top 40 AM group, how dare you try to become an FM group! And, we did not get the support [we needed]
from Columbia."
Now Felix was on his own. "It was never my idea to be solo. I really liked being a member of a group. I wasn't even in the front of the band; I was in the back of the band with my Hammond organ in front of me. In the early days, [I felt] naked out there. I had to learn how to be a solo artist."
And learn he did, through a stint at Todd Rundgren's Bearsville Records, then Epic — where he scored a Top 40 Hot 100 and #2 Adult Contemporary single with "Only A Lonely Heart Sees" — and MCA where he partnered with renowned producer Don Was, and Stax where a collaboration with legendary guitarist Steve Cropper was nominated for a Grammy.
In 2009 Felix and Eddie Brigati were inducted into the Songwriters Hall of Fame. "I'm really proud of that," says Felix. "That took my breath away." In 2015 he received the ASCAP Harry Chapin Legacy Award for his
humanitarian contributions.
"These awards, to me, show longevity, but I also look at it in another way. Music heals and if you do the kind of music that people can relate to as healing, that has something to do with it, as well."
"After a show, I do an autograph signing, and hear [the] stories that people tell from the innermost depths of their hearts. I don't even know how to react to it except to say, 'Thank you:' to the universe as well as to these people. Because you never think when you're writing a song, that this is going to happen."
And…speaking of "happenings"…"We just came off the Flower Power cruise. It's an incredible experience, because as soon as that ship leaves the port, everybody goes back 50 years: emotionally, clothing-wise…(laughs). The Malt Shop Memories cruise should be really interesting!"
"I like to bring back the spirit that we had in those days. The people are starved for the kind of energy we had then. That comes back immediately as soon as we start involving them in singing. The people just friggin' love it."
As for today, Felix says, "I feel very blessed and very fortunate to be making music all my life, and I'd like to continue to do that until I can't do it anymore. I really don't want to stop ever making music. I feel like I've got plenty more
inspiration left."
Ed Osborne © 2018