The Devotions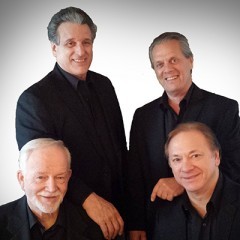 The Devotions
The Devotions, Originally from Astoria, Queens, NY
The group was formed in 1960 by Ray Sanchez and is proud to have recorded "Tears From A Broken Heart", "Zindy Lou", "How Do You Speak To An Angel" and charted "Sentimental Reasons",(61) "Sunday Kind of Love",(63) and "Rip Van Winkle" #3 Bill Board in 1964.
Today the group consists of: Al Vieco first joined group in 65 and Neil Keeffe, both originally from Astoria, NY along with John Williams from Ridgewood, NY and Jim Bense, 0ceanside, NY.
The group has continually performed throughout the New York metro area for 57 years.