A Message from the Executive Producer Alan Rubens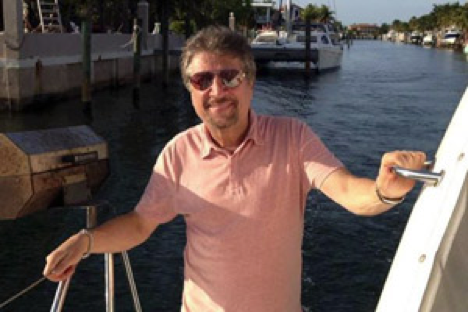 Well Malt Shop family, I am so glad we can say that 2020 is behind us! It was a difficult year for all of us, especially because for the first time in over 10 years we weren't able to set sail with our favorite music fans on the Malt Shop Memories Cruise. Still, all that has happened has brought me a new perspective on why our StarVista LIVE cruises are so special. Yes, the chance to get away, the sun-kissed days relaxing at the beach, delicious food, luxurious Holland America Line accommodations and of course the incredible live performances and entertainment make these cruises a vacation not to be missed. But what really matters in all of this is the community you all have created.
I miss more than ever seeing friends, new and old, hanging out on the pool deck together, reminiscing on the days of doo wop, sock hop, and jukebox classics and partying until all hours of the night in our leather jackets, poodle skirts and other theme night costumes. I miss swapping stories about our pasts and the impact the music and artists of the Malt Shop era have had on all of us. This past year has certainly felt isolating for many, but I am confident that this November we will be back together again.
Additionally, I am very excited to share that we have added another incredible act to our already unbeatable lineup – Little Anthony has agreed to join us again this November for a very special performance event! Little Anthony has been a part of so many Malt Shop Memories Cruises in years past and we can't wait to see him again soon. We are always striving to craft the perfect experience for you and transport you back to your favorite memories and music of the era and I'm certain Little Anthony's hits will take you right back.
We have less than 10 cabins remaining on this sailing so make sure you book your cabin now before it's too late. Until we are sailing together again soon, stay safe and I look forward to seeing you all this November!
Alan Rubens, Executive Producer