A Message from The Executive Producer Alan Rubens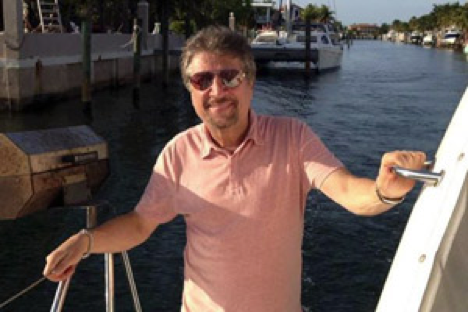 It's February and, love is in the air. Even if the weather here on the east coast has been chilly, my heart is warmed thinking of all the wonderful music and memories we've shared together onboard 9 years of the Malt Shop Memories Cruise. From taking my main squeeze, Joanne to the prom every year and reliving all those fabulous memories of our first dances together to seeing and reminiscing with the artists we all grew up with during that phenomenal era. The Malt Shop Memories Cruise is one of my favorite weeks of the year and I can hardly wait to be back onboard in 2019 with you, our rock 'n' roll family. You are the reason we do this cruise each year. Your dedication and love of this music, these artists and this era is simply unmatched. And wait until you hear all that's in store for our 10th anniversary celebration this fall. It's going to be one for the record books!
So many amazing artists will be joining us for our 10th anniversary celebration including special guest the iconic Smokey Robinson as well as a special evening with The Beach Boys. These two superstar acts have more in common than just their Rock Hall memberships as you'll hear in this month's newsletter. We'll also give you a little taste of what's it's like in our celebrity Q&As onboard as we get to know the very special Gary U.S. Bonds a little better in our special spotlight interview. Does it seem like forever until you will be participating in gameshows onboard? See if trivia by our friends at the Hitmakers can tide you over until we are together again. And it's never too early to start finalizing your trip details, check out the info on our pre-cruise hotel available this month in the Scoop.
The countdown has begun. We are just 9 months away from the greatest Rock 'n Roll Party at Sea. If you aren't booked already, what are you waiting for? If your friends aren't booked yet, what are they waiting for? Let them know about the best week of the year. We have just under 75 verandah cabins left and they are going quickly. Book now, before you miss the boat.
-Alan Rubens, Executive Producer