A Message From The Executive Producer Alan Rubens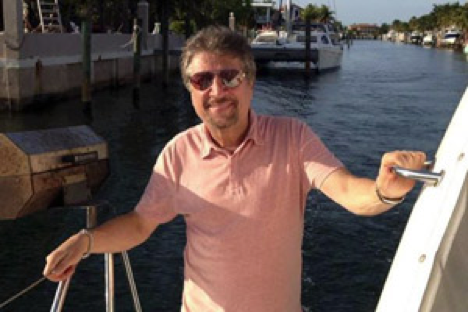 We just got back from the most phenomenal 10th anniversary party on the Malt Shop Memories Cruise and I'm still basking in the glow of that fabulous week. What an amazing time it was to see everyone once again enjoying the unbelievable music and the incredible Malt Shop Cruise family that we've built together. I'm happy to announce that even after the 10th anniversary, the Malt Shop Memories Cruise is still a hot commodity and we're already over 90% sold for next year.
We've brought the best together for our 11th sailing to make it just as memorable as this year. Cruise host and emcee extraordinaire, Jerry Blavat and I are hard at work with our team trying to think of ways to top the amazing 10th anniversary extravaganza we had this year. To start, we'll be hosting some new faces on the Malt Shop Memories Cruise including Gladys Knight and Mary Wilson of The Supremes, two phenomenal ladies who embody class and sophistication while bringing us their incredible music. We've also heard your requests for this electric Las Vegas act, the Bronx Wanderers, and are excited to have them wander around the Eurodam with us next November. Some of our Malt Shop Cruise favorites will also be back including The Righteous Brothers, Jay and The Americans, The Miracles, The Duprees and so many more. We're also brainstorming new interactive events, new panel discussions, new activities for 2020 and rest assured that we'll be adding more talent to make this 11th sailing one you don't want to miss. But, if you're waiting to see what's more to come, it might be too late, with cabins going like crazy it's best to secure your spot now!
Cheers!
Alan Rubens
-Alan Rubens, Executive Producer