A Message from the Executive Producer Alan Rubens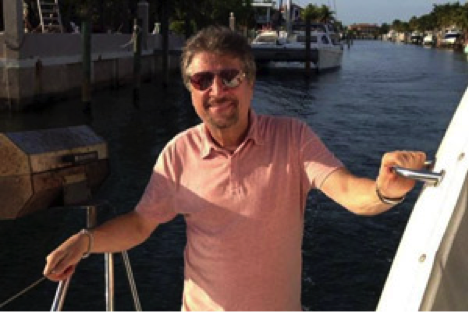 It's May and hard to believe that in just 6 months we'll be celebrating the 2017 Rock 'N' Roll Party at Sea together again. Thanks to you and the wonderful artists we're fortunate to bring on board with us, we sold out quicker than ever before this year. Nothing can compare to the absolute magic, energy and true "malt shop" spirit that is created when we are all together on the Malt Shop Cruise.
We are in the midst of making the special performances, logistics and stage arrangements for this year's lineup of unbelievable artists become a reality. Dion, Brenda Lee, The Righteous Brothers: Bill Medly and Bucky Heard, Bobby Rydell, Jan & Dean's Beach Party starring Dean Torrence, Jay & The Americans, Brian Hyland, The Vogues, The Contours, Danny & The Juniors featuring Joe Terry, Charlie Thomas' Drifters and recently added Doo Wop favorites Emil Stucchio and The Classics, Spanky's Gang and The Devotions will be joined by many more early rock and roll favorites to give us performances of a lifetime in the Mainstage Theater, pool deck and the Eurodam's intimate venues plus a special evening with The Beach Boys.
We have also just decided to add The Duprees and Bobby Wilson (Jackie Wilson's son) to make the week even more memorable and filled with more fantastic music.
Thank you very much for your loyalty; we make every effort to make our time together an unforgettable experience. We'll keep you posted on new announcements so stay tuned, as we love to have special surprises up our sleeve. Have a wonderful beginning to your summer as we count down the months until we meet again.
-Alan Rubens, Executive Producer