A Message from the Executive Producer Alan Rubens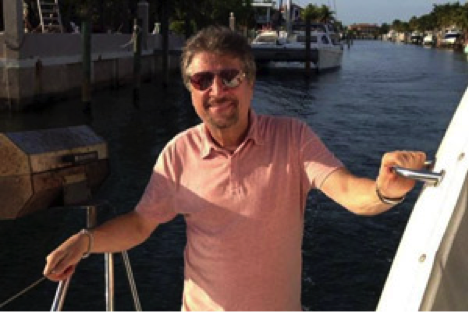 It's really exciting to know that the Malt Shop Memories Cruise is less than four months away from setting sail. We are deep into programming over here at StarVista LIVE to make this year's Malt Shop Memories even better than before. We continue to listen to your comments onboard, through emails and via our surveys to make this Rock 'n' Roll Party one you won't forget. We're working hard to give you more time than ever to get down to the music. This year, we've got a few surprises up our sleeves including a whole new way to schedule and plan out events onboard!
We've recently introduced our booked guests to a whole new way to schedule out your onboard plans. You'll be able to see our schedule of events before we get onboard in November! Plan out your day based on who you want to see the most, or strategically plan your meals based around down time in your schedule. This schedule will give you a great idea of what to expect onboard and when you should schedule your spa appointments before Prom Night, or your excursions while in port!
In addition to working on the programming on the 2017 Malt Shop Memories Cruise, my team and I are working hard to put together a star-studded lineup for the 2018 Malt Shop Memories Cruise. Stay connected with us through these newsletters and Facebook to be the first to hear about next year's sailing. Have friends interested in being a Malt Shop Memories Cruise Insider? Make sure they do the same! Details about next year's sailing will be available towards the beginning of October.
Cheers!
Alan Rubens, Executive Producer