A Message from the Executive Producer Alan Rubens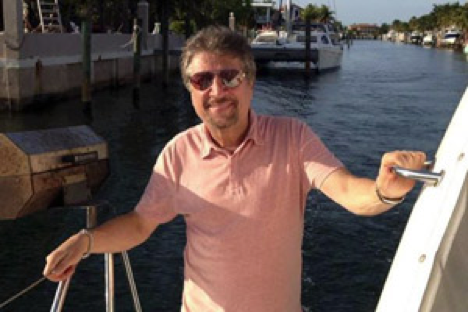 Summer is finally in full swing almost everywhere you turn, including here in the offices of StarVista LIVE! We are deep into planning and programming for our sailing in November and believe it or not, we have already begun the planning process for the tenth anniversary of the Malt Shop Memories Cruise in 2019. While the tenth anniversary will certainly be something special, we've got plenty of exciting events planned for the 2018 sailing. Year after year, we strive to improve your experience and bring you the very best in talent and music from the Rock and Roll era. You give us a full week of your year and we want to give you back the best 7 days of nonstop music
and activities.
We're very excited to have Paul Anka join us this year for the first time performing on the Malt Shop Memories Cruise. Although we're sold out we're still filling out our roster with some favorites from past years including Bill Haley Jr. & The Comets and Bobby Wilson performing a tribute to his father, Jackie Wilson, The Chiclettes and Stewie Stone. And the Classic Sounds will be joining the Malt Shop Memories Cruise as well. We're sure these additions on top of our already sensational lineup will make for the best Malt Shop Memories Cruise ever, at least until next year!
-Alan Rubens, Executive Producer