The Most Beautiful Pop Music of the '50s is Now Available in One Comprehensive Collection Only from Time Life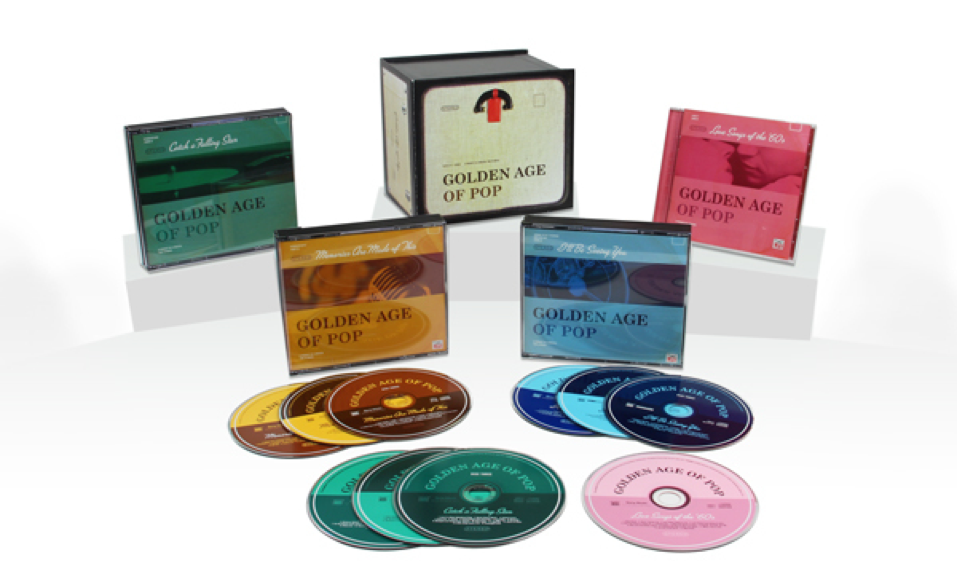 Go back to an era of incredible stars, fantastic voices, magical melodies, and classic hits. The Golden Age of Pop CD collection is the definitive music collection of the '50s. This era had it all: legendary singers, timeless music, great harmonies, plus some of the best love songs of all time. The '50s was a time of tremendous optimism, and the music had a special way of touching our hearts.
The Golden Age of Pop collection features artists such as Johnny Mathis, Tony Bennett, Nat King Cole, Perry Como, Elvis Presley, Pat Boone and so many more. You'll receive 155 songs on 10 CDs including a FREE CD, Love Songs of the '60s, as our gift to you for ordering.
Click here for details.