A Message from the Executive Producer Alan Rubens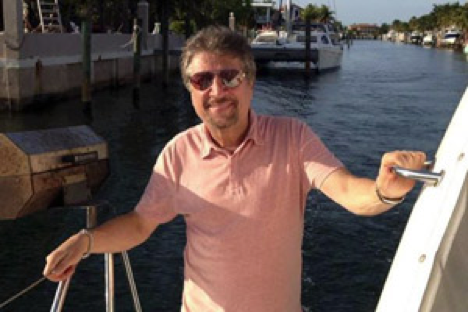 Happy 2018! This New Year brings us so much to look forward to and be thankful for. We're blessed to have built such an incredible community of fellow fans of early rock 'n' roll with our Malt Shop Memories Cruise guests and supporters. The enthusiasm you bring while on board continues to amaze all of us at StarVista LIVE and we are honored that you continue to spend your valued time with us on the Greatest Rock 'n' Roll Party at Sea. Your energy and appreciation makes our job so rewarding and full of anticipation to seeing you all again. November will be here before you know it, so make sure you book soon before we sell out!
In 2018, we look forward to working on the shows and performances of artists that will be joining us for the very first time, including – Felix Cavaliere's Rascals, Gene Chandler, The Chantels, The Dixie Cups and a fantastic new Doo Wop Show by The Leaders Of The Pack featuring Vito Picone of The Elegants, Larry Chance of The Earls, Randy Safuto of Randy & The Rainbows, and Lenny Dell of The Demensions.
The above are in addition to the star power and "who's who" of Malt Shop Memories Cruise favorites. Back by popular demand are the legendary Frankie Avalon, the Four Tops, Chubby Checker, Little Anthony and The Imperials, Darlene Love, Jay Siegel's Tokens, The Coasters, Lloyd Price and Sha Na Na. Topping it off - our man Jerry Blavat will be back as will the beloved Elvis Tribute Artists and we just might be adding more suprises.
We will always be adding to the lineup and the unique programming that makes the Malt Shop Memories Cruise special and it's why 2018 is so exciting for us. Stay tuned to your email and on our Facebook page so you can stay in the loop on all of our announcements.
Have a great start to your New Year! We'll be counting down the days and months until we meet again on the Greatest Rock 'n' Roll Party at Sea!
-Alan Rubens, Executive Producer