All Of The Classics By The Era's Irresistible Teen Heartthrobs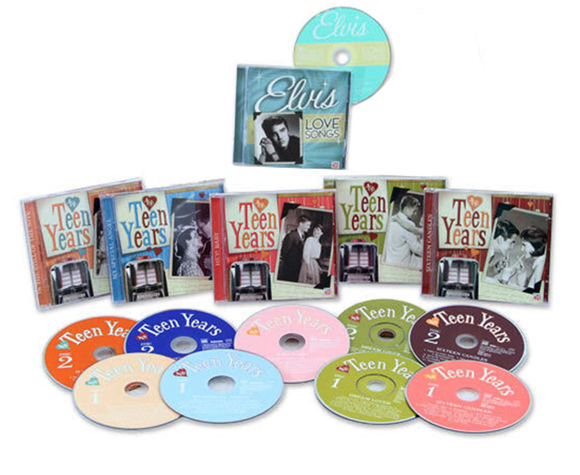 Enjoy the best romantic classics from the early years of Rock 'n' Roll, crooned by the era's irresistible teen heartthrobs. In the '50s and '60s, teen idols stole the stage and the hearts of fans across the world. Recapture the memories of your first crush and slow dancing at the prom with this incredible collection of heartfelt hits and innocent love songs.
The complete Teen Years collection features 150 of the best teen ballads and love songs on 9 CDs. Plus, you'll get the free bonus CD Elvis Love Songs with 15 beautiful ballads, and complete liner notes with stories about the artists and their music. This is the greatest Rock and Roll collection ever.