'Come Sail Away' On The '70s Rock & Romance Cruise Next Spring!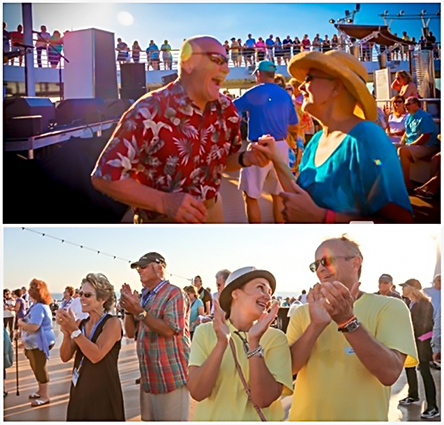 Join us early next March as we set sail for five beautiful days and nights experiencing the feel good sounds of '70s soft rock with musical favorites Styx, Michael McDonald, America, B.J. Thomas, Atlanta Rhythm Section, and many more.
At StarVista LIVE, we have earned our reputation as providing unforgettable musical experiences as sea. The '70s Rock & Romance Cruise will delight you with the ballads from some of the most memorable artists of the decade. Hear "Come Sail Away", the way it's supposed to be heard, by Styx and on board a beautiful ship sailing through the Caribbean.
Fall in love all over again with the artists that can take a beautiful melody, impassioned lyrics, great guitars to create something really special and experience them all LIVE in over 40 performances. There will also be 20 celebrity interactive events including panel discussions, artist Q&As, wine tasting, hosted game shows, and so much more! Plus, relive the fun of the decade with special theme nights including a Disco Night, Classic TV Costume Ball, and more! So pack those platform shoes, bellbottoms, and pant suits and join us!
Set sail March 3 – March 8, 2018 from Ft. Lauderdale as we visit the sun-kissed ports in Jamaica and Grand Cayman aboard the beautiful Celebrity Summit®. Celebrity Cruises has been named Travel Weekly's "Best Premium Cruise Line" nine years in a row and consistently earns top ratings in Condé Nast Traveler "Reader's Choice Awards".
As a special benefit, if you are a StarVista LIVE alumni having sailed on Malt Shop Memories Cruise or any of our other cruises, you qualify for special pricing.
Call now and join us today on the '70s Rock & Romance Cruise, the Feel Good Party at Sea!
855-977-2442