Practice Those Moves And Get Ready To Spin, Boogie and Dance The Nights Away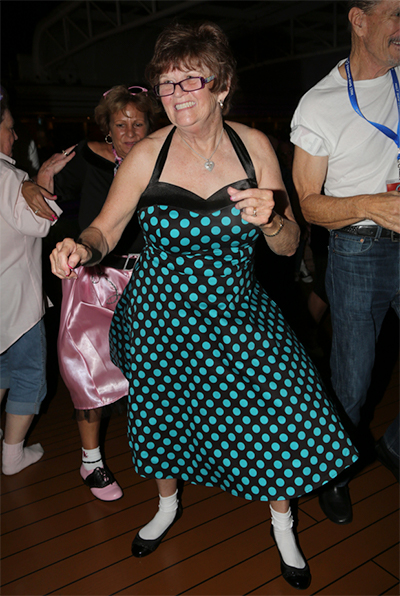 One of the favorite things for us to do on the Malt Shop Memories Cruise is to dance! If it's Prom Night by the pool deck, the Sock Hop, grooving in full Hollywood-caliber costumes or even our pajamas we love to just sing and dance along to some great performers on board the Malt Shop Memories Cruise.
Watch this great video clip of our dancing and fun on the 2016 Malt Shop Memories Cruise and start getting ready now for 2017!
We look forward to seeing you in just six months with your dancing shoes on and ready!
Check out more of our videos and pictures here and make sure you join our active Facebook community to share memories and your own photos and videos of you cutting the rug!