Come Join Us At Abbey Road On The River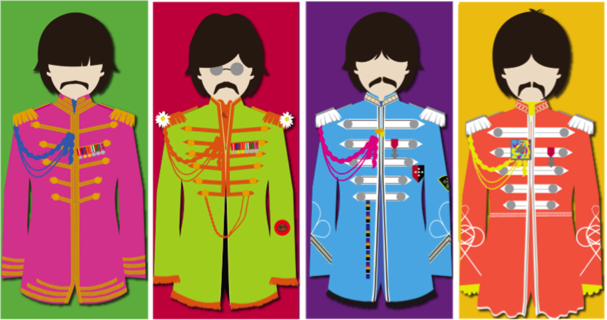 What makes you say yeah, yeah, yeah?
How about 250 Beatles and '60s themed concerts all in one place for 5 consecutive days presented by 60 bands, including Herman's Hermits starring Peter Noone, Peter Asher, The Grass Roots, Mark Lindsay, Ambrosia, The Family Stone and the very best Beatles tribute bands from England, Sweden, Norway, Scotland, Holland, Argentina, Brazil, Colombia, Canada, and The USA.
And what they perform is unlike any other Beatles event in the world. Over 75 complete album shows representing the complete Beatles catalogue, including our signature concert Love, a collection of 35 musicians recreating note-for-note George Martin's seminal album that is the soundtrack to the smash hit Las Vegas Cirque du Soleil show; LOVE.
This year with a little help from our friends we will celebrate the 50th anniversaries of Sgt. Pepper and The Summer Of Love with concerts. films, and speakers. Special guests include former Wings members, Laurence Juber and Steve Holley, Springsteen saxman Jake Clemons, Beatles best friend and former Apple CEO Tony Bramwell, and renowned Beatles historian Bruce Spizer.
25,000 music fans from across the universe have been regularly attending Abbey Road On The River since 2002. They come with friends, with kids, with grandkids, and even alone because no one is ever alone at Abbey Road On The River. Everyone sings and dances and everyone rediscovers their inner Beatle.
You can too. It's the weekend you will mark your year by and you will wonder how you never knew how much fun a music festival could be. Abbey Road on the River now in its 16th Year and will be help in Jeffersonville, IN near Louisville, KY and on the north bank on The Ohio River.
Don't miss the special offer especially for friends of StarVista LIVE for this year's event. Use promo code BEATLES and receive 25% off your purchase!
For more information visit AbbeyRoadontheRiver.com