Did you witness these amazing Highlights from 2016?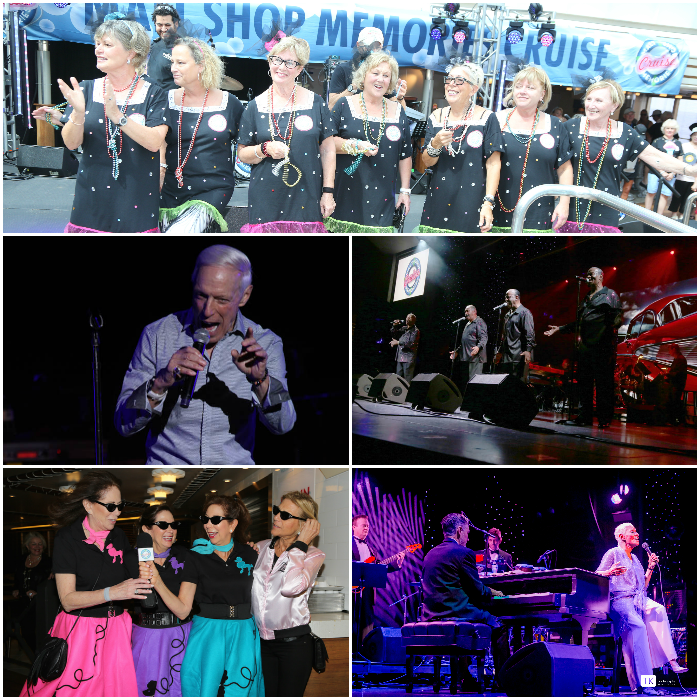 Now that we're home and have unpacked our bags, taken our prom dresses to the cleaners and boxed up our saddle shoes, the amazing week of fun, sun and unforgettable music that filled the 2016 Malt Shop Memories Cruise is still fresh in our minds. The cruise gets bigger and better each year, and this year's voyage took us to fantastic new heights.
We're still reliving all of the once-in-a-lifetime moments that captivated us throughout the cruise: Frankie Valli's performance where we could feel like teenagers again in a high school gymnasium, Dion Warwick singing the hits that brought us back to the days of our first love, The Unknown Comic doing his shtick that still has us laughing after all these years, the incredible costumes for the Haunted Hollywood Halloween and so many more memories to cherish. We're still amazed at the ever energized Jerry Blavat keeping us entertained and the world famous Elvis Tribute Artists keeping us dancing morning, noon and night.
Even the amazing Holland America Line staff got into the spirit of the Malt Shop era by dressing up in their finest poodle skirts and leather jackets to greet you for the Showroom at Sea shows every night.
Are we the only ones counting down the days until the next Malt Shop Memories Cruise? (11 months for those keeping track!)
Don't miss the photos from this year that are now posted on our website and be on the lookout for the souvenir DVD that will be sent out by year's end and also posted on our site. Please remember to post and share your experience and pictures on Facebook. We have such a strong community where we can relive the Malt Shop Memories Cruise spirit all year long!