The Jackie Gleason Show In Color - Only at Time Life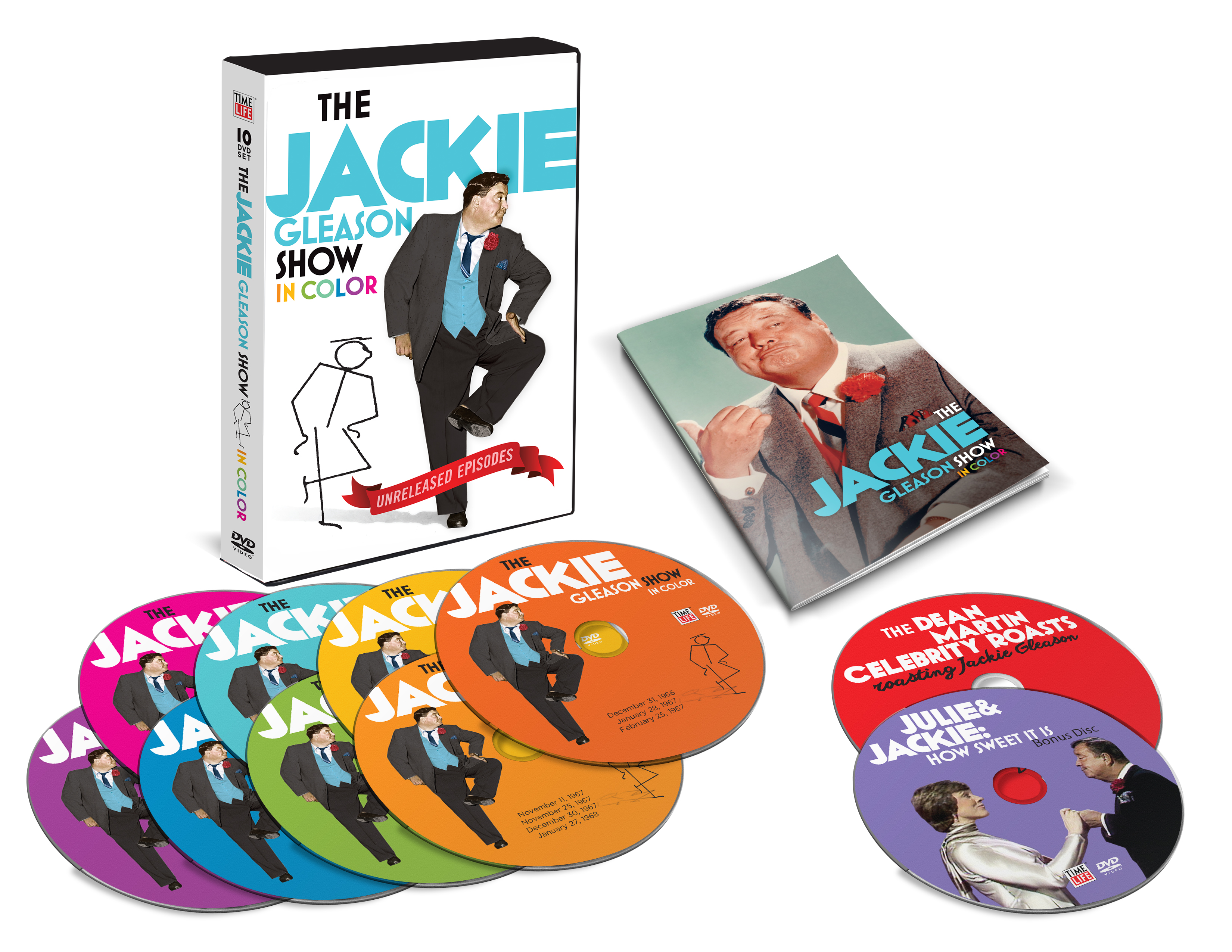 How sweet it is! For the first time ever, it's all the greatest, from the greatest, in one spectacular 10-DVD collection!
The time has come for the triumphant return of "The Great One"! Jackie Gleason was our working-class hero, and his smash-hit show brought us an hour of non-stop entertainment every week. The singing, the dancing, the hilarious comedy, the huge stars, and best of all, The Honeymooners, all in brilliant color! Now you can let Jackie entertain you any time you like with 27 incredible full-color episodes of The Jackie Gleason Show including 7 Honeymooners sketches that haven't been seen in nearly 50 years! So take your television, and your family, back to the good ole days. And away we go!
Learn more at Timelife.com/Jackie