Time Life's Malt Shop Memories CD collection is a huge hit!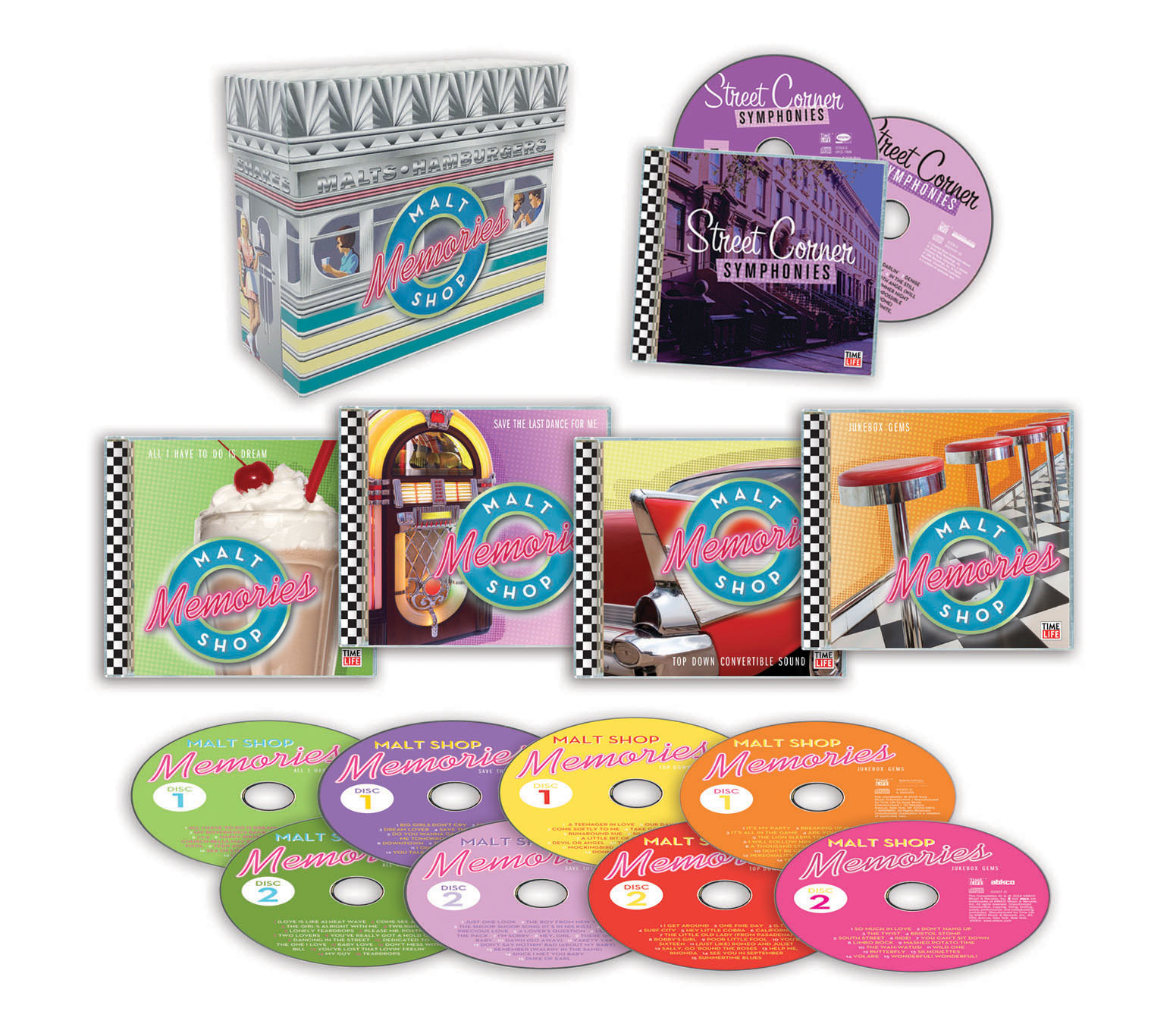 With over 4 million CDs sold – we can't get enough of the memorable and timeless hits of the Malt Shop era!
Fluff up your poodle skirt and dust off that leather jacket because we are taking you back to the days of doo wop, sock hops, and jukebox classics. All your favorite '50s hits are together in this best-selling collection of "oldies but goodies" that the whole family will enjoy.
Featuring artists like…
Frankie Valli
Dion and the Belmonts
Neil Sedaka
Little Anthony & the Imperials
The Everly Brothers
The Beach Boys
Lesley Gore
Elvis Presley
The Drifters
Connie Francis