A Message From Executive Producer Alan Rubens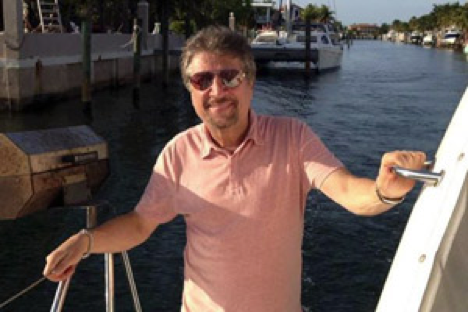 Can you believe that we are only six months away from our 10th sailing of the Malt Shop Memories Cruise? When I first came up with this idea in 2009, it was just an idea that sprung from the Malt Shop Memories Music Collection that I put together for Time Life. From there, the Malt Shop Memories Cruise has evolved into the Malt Shop Memories Cruise family. We come back year after year and enjoy time with our fellow Malt Shop Alumni and meet newbies joining us for the first time! Over the past ten years we've seen some pretty incredible things, from dodging hurricanes to putting together a phenomenal terminal show in San Juan for Frankie Valli to perform, it's safe to say we've seen a lot.
This year is not only about celebrating the Malt Shop era, but it's also about celebrating the past ten years building up the Malt Shop Memories Cruise family. It's about what brings us all together, doo wop, sock hops, and a common passion for the music of our youth and now having a chance to reminisce about those good old days. All of us here at StarVista LIVE are working hard to make sure the 10th Anniversary of the Malt Shop Memories Cruise is the best one yet. Until then, keep checking your email and your mailbox for important updates for our November departure. See you then.
Cheers!
-Alan Rubens, Executive Producer