A Message from the Executive Producer Alan Rubens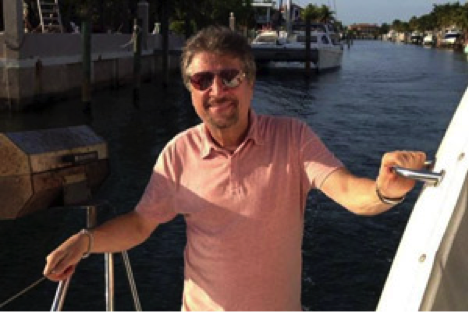 With less than a month until we sail the Malt Shop Memories Cruise 2017, we are fully immersed in fine-tuning our schedule of onboard events for our guests to enjoy, finalizing travel arrangements for our staff, crew, and most importantly…the artists. We are fortunate enough to have the expertise of Holland America Line by our side and were able to secure two fantastic new ports to replace those ports affected by the recent hurricanes. Curaçao and Aruba are beautiful islands full of fun and unique experiences to check out while in port. We've highlighted just a few of those fun experiences on our website for your convenience including a special excursion hosted By The Classics! If you're interested in joining The Classics on a three-hour sail and snorkel cruise with a chance to marvel at the beauty of Aruba's coastline and the riches of its underwater world click here.
If you're anxiously wondering what is in store for you this year on the Malt Shop Memories Cruise and have yet to check out our schedule of events, familiarize yourself with it now. It provides a wealth of information about what we have planned for you including days and times for All Access Pass Interviews, Q&A sessions, shows throughout the ship and much more. Don't forget, this list is not all encompassing as we continue to add programming to our schedule even after we have departed from Ft. Lauderdale, so as always—feel free to reference your daily program once onboard and keep your ear out for announcements as well.
In addition to being in the thick of finalizing programming and travel we are already planning for 2018, can you believe it! Acts joining us in 2018 are already listed here on our website, and we will be adding so many more throughout the year to make sure each Malt Shop Memories Cruise is better than the last! Current guests on the 2017 cruise can already start booking their 2018 trip. For those who wish to join us in 2018—we have a special presale offer for you in this newsletter, be sure to check it out and sign up today!
Looking forward to seeing you soon!
-Alan Rubens, Executive Producer