A Whole Lot of Top 10s for Our 10th Anniversary Party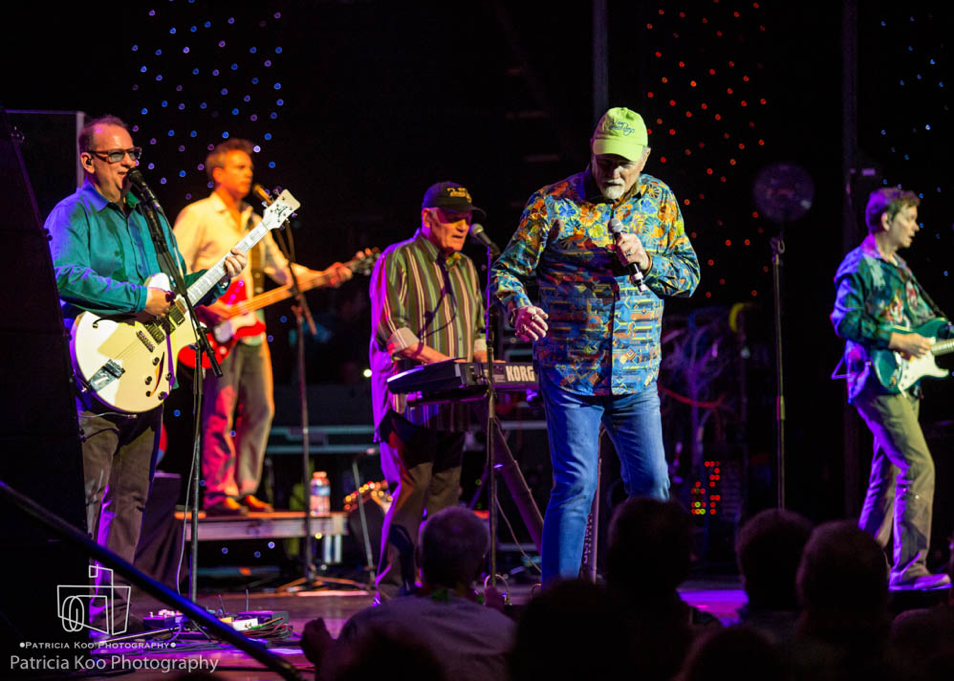 As we look toward our big 10th anniversary in November, we find ourselves paying a lot more attention to all those other "big 10s" that are out there, like all of the massive Top 10 hits that our cruise artists have amassed throughout their incredible careers. When we sat down and started counting them up, we couldn't believe the hit parade that will be onboard with us. Every single one of our artists has scored a Top 10, and then some! We put together our very own Malt Shop Memories Cruise Top 10 list to share and challenge you to make it through to the end without humming along.
Smokey Robinson started off his career with a string of Top 10 hits as part of the Miracles, including "Going To a Go-Go," "Shop Around," "You've Really Got A Hold on Me" and "Mickey's Monkey", but he didn't stop there. Smokey continued to dominate the charts with "Cruisin'," "Being With You" and his back-to-back singles "Just To See Her" and "One Heartbeat."
When it comes to The Beach Boys, it might be easier to count the songs that weren't Top 10 hits, because it sure seems like all of them were! "Surfin' USA," "Surfer Girl," "Be True to Your School," "I Get Around," "When I Grow Up (To Be a Man)," "Fun Fun Fun," "Dance, Dance, Dance," "Help Me, Rhonda," "California Girls," "Barbara Ann," "Wouldn't It Be Nice" and "Good Vibrations" are going to fill their concert on the Malt Shop Memories Cruise and we couldn't be more excited.
Girls Night Out share an astounding number of 10s between them, with Shirley Alston Reeves leading the pack with "Will You Love Me Tomorrow," "Dedicated To The One I Love," "Mama Said," "Baby It's You," "Soldier Boy," and "Foolish Little Girl." The Crystals are close behind her, racking up the hits including "He's a Rebel," "Da Doo Ron Ron (When He Walked Me Home)," "Then He Kissed Me" and "He's Sure The Boy I Love" (which clocked in at #11 but we love it so much that we're giving it an honorable mention). And The Chiffons hit big with their iconic songs "He's So Fine, "One Fine Day" and "Sweet Talkin' Guy."
Gary US Bonds had a string of rocking crowd-pleasers that climbed the charts, including "New Orleans," "Quarter To Three," "School is Out," "Dear Lady Twist," "Twist, Twist Senora" and another so-close-we-had-to-include-it favorite, the #11 hit "Little Girl."
We love when Gary Lewis & The Playboys break into "This Diamond Ring," and don't hold back when singing along to their other Top 10s: "Count Me In," "Save Your Heart for Me," "Everybody Loves a Clown," "She's Just My Style," "Sure Gonna Miss Her" and "Green Grass."
Lou Christie will thrill guests on the cruise with "Two Faces Have I," "Lightnin' Strikes" and "I'm Gonna Make You Mine," while The Happenings will croon "See You in September," "I Got Rhythm" and "Go Away Little Girl" (another fave that neared the Top 10, rising all the way to #12) and Joey Dee will give us his "Peppermint Twist" and "Shout, Part 1."
The Lettermen released "When I Fall In Love" in 1961 and Chris Montez followed in their footsteps up to the Top 10 with "Let's Dance" in 1962. Lenny Welch delivered his take on the jazz and pop classic "Since I Fell For You" in 1963, Mel Carter wowed fans with his epic "Hold Me, Thrill Me, Kiss Me" in 1965, The Brooklyn Bridge recorded their hit version of "The Worst That Could Happen" in 1969 and the very next year Eddie Holman climbed the charts with his smash hit "Hey There Lonely Girl."
We can't wait to hear all of these Top 10s, and more, and are counting down the days until the Malt Shop Memories Cruise sails.