Did You Miss Out On The 2019 Malt Shop Memories Cruise?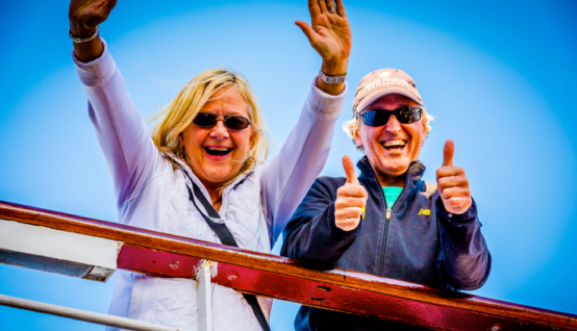 We sold out earlier than ever this year as we're marking the special celebration for our 10th Anniversary. If you weren't able to secure a reservation on the Malt Shop Memories Cruise this year, there are still options to fulfill your musical voyage fantasy. Make sure you're on the waitlist in the event cabins open up for our departure on November 2nd, and check your email Tuesday nights to explore any availability.
Also, luckily StarVista LIVE offers a carefully curated selection of unforgettable themed onboard experiences that bring back memories of feeling young again surrounded by the music and legends we grew up with.
Check out our other offerings below and join other like-minded music fans in these special floating music festivals at sea. Remember, if you've cruised with us on any of our cruises, you receive a special Alumni rate which is the lowest rate we now offer.
Make sure you make your reservation now as all of our StarVista LIVE cruises sell out in advance. Don't Miss the boat!
---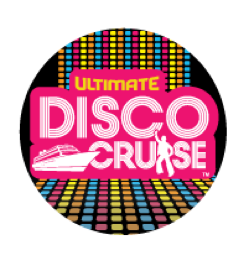 Celebrate the Greatest Dance Music Ever!
Put on your Boogie Shoes and get ready to dance all day and for 5 unforgettable nights to the greatest dance music of all time on the Ultimate Disco Cruise.
Let nostalgia envelop you at the LIVE performances from the artists you know and love like KC and The Sunshine Band (special appearance 2/13), The Jacksons, Commodores, Shalamar Reloaded featuring Jody Watley, Harold Melvin's Blue Notes, Heatwave, Sister Sledge, The Trammps featuring Earl Young, and many more. Hear from the artists themselves that were part of creating this dance revolution in panel discussions and Q&As as they explain their love for this music and share their own memories from the era. Take dance lessons from Deney Terrio, who famously choreographed John Travolta in Saturday Night Fever, dance in our two-story dance club modeled after Studio 54, and sing along to hits like "That's The Way", "Boogie Nights" and "Brick House"!
We'll set sail out of Miami on the beautiful Celebrity Infinity on February 10-15, 2020 stopping in Key West and Nassau. Pack your sequins, platforms and wide lapels and let's bust a move on this ultimate theme cruise experience.
Book The Ultimate Disco Cruise Now
---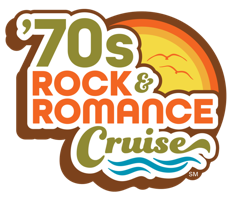 Experience the Feel-Good Party at Sea
Celebrate the era that made you feel so good with the bands that rocked your world and your heart on the '70s Rock & Romance Cruise. Don't miss over 50 LIVE performances from legendary artists with unforgettable hooks, beautiful melodies and impassioned lyrics including Cheap Trick (special appearance 2/18), America, Don Felder formerly of The Eagles, Randy Bachman founder of Bachman-Turner Overdrive and the Guess Who, Todd Rundgren, John Lodge of the Moody Blues, Jefferson Starship, Rita Coolidge and many more!
We'll dance under the stars and with the stars, dress up for theme nights, enjoy celebrity hosted game shows and do so much more all while being surrounded by the music and memories of the '70s. Get decked out in polyester leisure suits, platform shoes and bell bottoms to join in the fun. We'll sail on the modern luxury of the Celebrity Infinity on February 15-22, 2020 departing Miami and making ports of call in San Juan, Samana, Dominican Republic, and Labadee.
Book The '70s Rock & Romance Cruise Now
---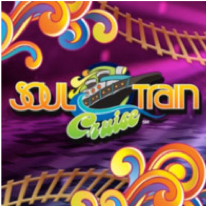 Groove Down the Soul Train Line on the Hippest Trip at Sea
Join us as we celebrate the best in classic Soul and R&B for a full week on the beautifully appointed Holland America Line Nieuw Amsterdam sailing January 18 – 25, 2020. We'll depart from Fort Lauderdale and make stops on the crystal-clear shores of St. Maarten, St. Croix and the beautiful private island of Half Moon Cay.
The unbelievable roster of artists had more than 100 top 10 hits and 38 number 1's making every hit-packed show unforgettable. Don't miss The Jacksons, The Isley Brothers, Johnny Gill, Cameo, Peabo Bryson, WAR, The Manhattans featuring Gerald Alston, Atlantic Starr, Regina Belle, Karyn White, Harold Melvin's Blue Notes, The Family Stone, and many more incredible artists that continue Don Cornelius's legacy of Love, Peace and Soul that originated from the iconic tv show.
Celebrate with a special Gospel Hour, gameshows, theme nights, women's seminar, Contests, Dance Classes and so much more of the magic that makes this trip special.
Join the wonderful community, dancing and phenomenal music on the Soul Train Cruise, the Hippest Trip at Sea!
Book The Soul Train Cruise Now
---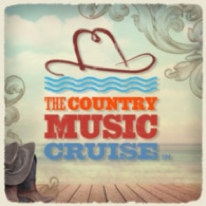 The Ultimate Experience for Fans of Classic Country!
It's been called Fan Fest at Sea. Join us and see why with our roster of classic country artists including Larry the Cable Guy, Randy Owen, Tracy Lawrence, The Oak Ridge Boys, Pam Tillis, Larry, Steve & Rudy, The Gatlin Brothers, Cruise Host Lorianne Crook, Moe Bandy, Johnny Lee, T. Graham Brown, David Frizzell, John Berry, Exile, Ben & Noel Haggard, Wade Hayes, Tony Jackson, Linda Davis & The Scott Family, Chuck Mead and His Grassy Knoll Boys, Karen Hester - A Tribute To Dolly, Elvis Tribute Artists, and more!
All week long, we'll be celebrating the country music lifestyle with a gospel show, theme nights, pool concerts, cooking demonstrations, artist Q&As, interactive game shows and the Grand Ole Opry at Sea, a very special performance event not unlike what guests experience when in Nashville at the Opry.
We'll depart from Fort Lauderdale on the luxurious and beautifully appointed Holland America Line Nieuw Amsterdam. You wouldn't want to miss sailing a sun-soaked Caribbean itinerary making exciting ports of call in St. Maarten, San Juan and the picture-perfect private island of Half Moon Cay with your family and friends.
Book The Country Music Cruise Now
We hope to see you on one of our unique theme StarVista LIVE experiences!