Book Your Pre-Cruise Hotel Now!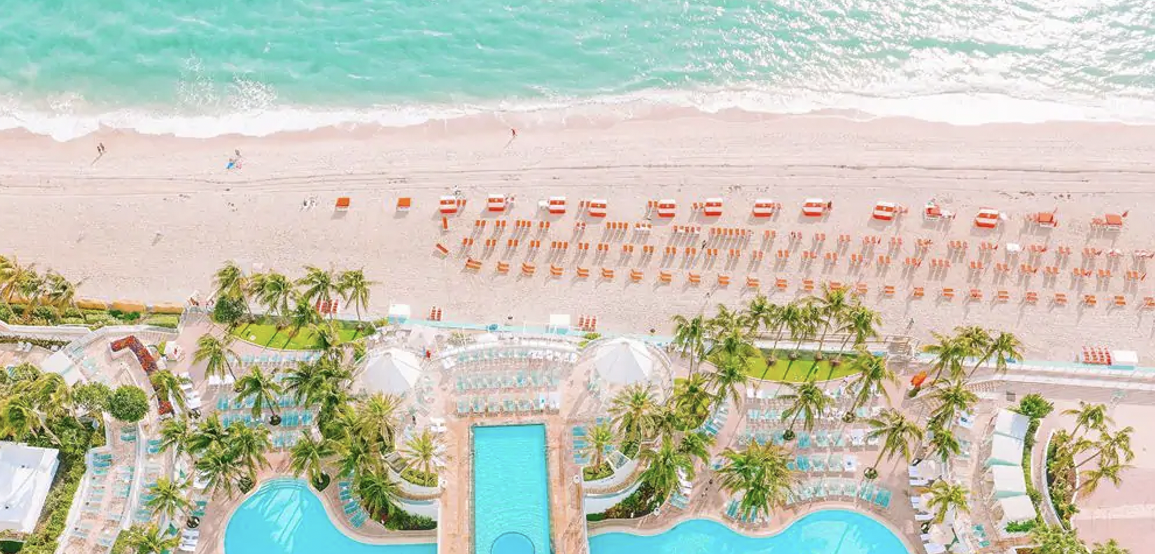 We're all looking forward to a vacation getaway, and we especially can't wait to sail away together on the Malt Shop Memories Cruise later this year! By planning out the details now, come November you can fully enjoy your vacation stress-free and in comfort. Take advantage of our pre-cruise hotel group rate and enjoy a vacation before your vacation.
We have secured a limited number of rooms at a special rate at The Diplomat Beach Resort in Hollywood, Florida. This ultimate South Florida resort by the sea was voted one of the top 10 resorts in Florida featuring unmatched luxury, a beachside lagoon, infinity pools and private cabanas, plus 8 culinary concepts including the award-winning Point Royal by Celebrity chefs Geoffrey Zakarian and Monkitail by Michael Schulson. Plus, it's only a 15-minute drive from Fort Lauderdale Hollywood International Airport and our cruise port at Port Everglades. Enjoy the stunning ocean views, award-winning restaurants and beachfront location as you unwind and prepare for your week of fun on the Malt Shop Memories Cruise!
This will also be the location for our pre-cruise party. More details to come regarding time, talent and ticket price.
Book online at the link below. Please note that The Diplomat Beach Resort is currently unavailable by phone, so make sure to copy your Acknowledgement Number at the end of the booking process in order to access your reservation at a later date.
Plus, for those that stay at this hotel, for just $19 per person we provide luggage service and motor coach transportation on the day of the cruise from the hotel to the seaport. Your baggage will be loaded onto the motorcoach, and will then be delivered to the porters upon arrival at the port. Log in to your StarVisa LIVE account and select Hotel Transfer to Cruise Pier.