Sounds of the Street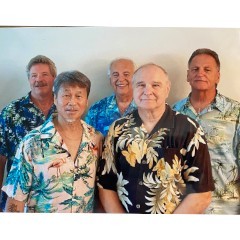 Welcome to Sounds Of The Street. The Band formed in 2004 and was originally an Acapella group. Because of venues wanting live music, we added professional studio tracks to our group. Our repertoire consists of hits and flipsides of the 50's, 60's, 70's and Motown. Our members include Frank DiRobella, Founder/owner Baritone/Falsetto, Lou Gomez, 1st tenor, Ed Velasquez, 2nd tenor, Jerry Mokar, 1st & 2nd tenor, Buddy Brewer, bass. Each member is capable of singing leads.
Our popularity has grown and we have expanded our venues to include outdoor concerts, casinos and arenas in New Jersey, New York, Pennsylvania, Florida and Delaware. Highlights we have performed at include appearing on CBS's Great DJ's weekend on radio station 107.1 with Don K Reed's DooWop Shop performing live. We have also won the Acapella Contest for Richard Nader's 2007 DooWop concert held at Continental Arena at the Meadowlands. We opened for Johnny Maestro and the Brooklyn Bridge, Duprees, Larry Chance and Kenny Vance and the Planatones. We have also recorded two (2) CD's with the latest "Feel The Love" in very high demand. All members have vast experience in other bands and have played musical instruments. We are currently enjoying our 15th year of performing and loving every minute.