The Vogues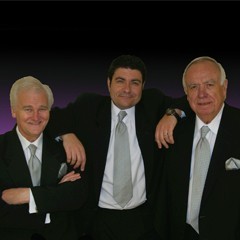 The Vogues created a sound. It was a fresh, original blend of vocal harmony that left an indelible mark in the world of popular music. Inducted into the Vocal Group Hall of Fame in 2001, The Vogues remain one of the top vocal groups on the oldies scene today. Even though their first hit "You're the One" was released over 45 years ago, the Vogues continue to attract sellout audiences at concerts and club appearances around the country. Their outstanding talent, stylish delivery and excellent choice of material, coupled with their vital, poised performance, makes this group one of the world's top nostalgia acts. Featuring original lead vocalist, Bill Burkette, the group continues to dazzle audiences with their silky smooth vocals.
Throughout the late 1960's and early 1970's The Vogues appeared on "The Ed Sullivan Show", The Tonight Show with Johnny Carson", "The Red Skelton Show", "The Mike Douglas Show", and numerous appearances on "Dick Clark's American Bandstand".
According to Webster, the word "vogue" means general favor or acceptance. The Vogues many sold-out shows prove that they are not only accepted, but favored by oldies aficionados everywhere! They truly fulfill the promise of their name. Throughout the years, the sound remains unmistakably The Vogues!